Banana Walnut Cake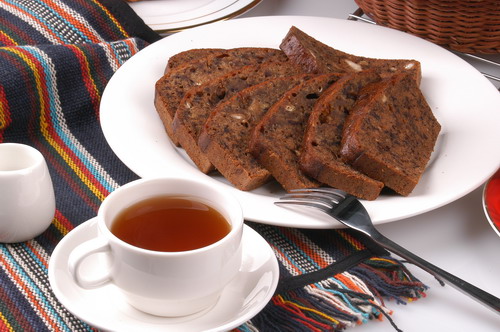 Ingredients % kg.g
Whole Egg 42 1000
BerrySugar 100 2400
Banana Serum 100 2400
Bread Flour 50 1200
Cake Flour 50 1200
Saleratus 4.2 100
Pure milk 42 1000ml
Maize oil 25 600ml
Total 413.2 8300
Walnut kernel Decoration 500
Method
- Mixing time: stir egg and berry sugar at medium speed for 3-5 minutes, and slowly add the rest materials and sufficiently stir them evenly.
- Dividing the panada: put 500g panada into the 500g-mold, and scatter some walnut kernel on the panada for decoration.
- Baking temperature: 170-180℃
- Baking time: 50-60 minutes
- After the cake is cooled, sift some dampproof sugar powder on the surface, and the cake can be kept for 4 days in the refrigerator after being sealed.