Angel Yeast attended the first Russian ruminant industry conference
November 14th, 2019
November 7th, invited by Russian ruminant industry association, Angel Yeast participated in the first Russian ruminant industry conference and made a speech as a representative of outstanding companies.
The conference was held in Voronezh in Russia, with more than 840 industry participants from 47 countries and regions. The seminars and discussions were held on different topics such as dairy breeds, feed, veterinary medicine and management.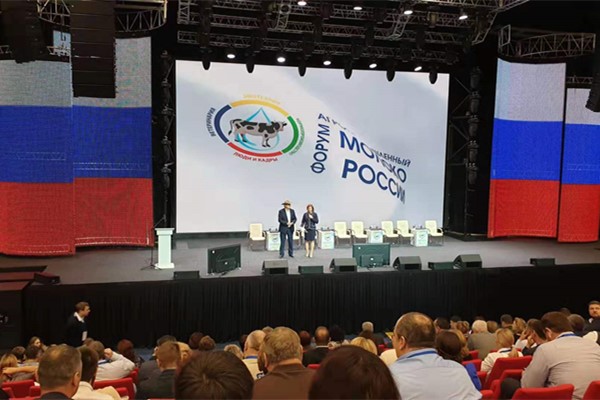 At the meeting, Wan Longfei, Sales Manager of Animal Nutrition Division, gave a 20-minute speech on behalf of Angel Yeast. He introduced the company's strength and international development status. The speech attracted the attention of the participants who hope to visit Angel's factories in China or Russia.
In the afternoon, technical manager Pavel from Russia exchanged product technology at the 2nd session, mainly sharing the application mechanism of Yeavita R and YeaMOS on dairy cows.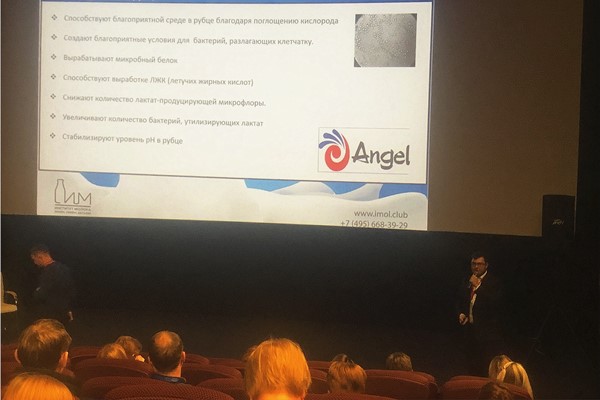 ---
About Fubon Animal Nutrition:
Fubon is a brand of Angel Animal Nutrition. Fubon is committed to developing natural, efficient microbial feed derived from the yeast with Angel's leading technology in yeast industry, providing the best service solutions for the nutrition and health in animals. Angel Animal Nutrition creates value for global feed and animal agriculture customers through continuously upgraded products and professional services.
About Angel:
Angel Yeast Company is a high-tech listed company specializing in yeast and biotech. Product business covers Yeast and Baking, Yeast Extract-Savoury, Nutrition & Health and Biotechnology fields. It is one of the world's leading companies in the yeast industry. Angel has 12 holding subsidiaries and provides products and services for more than 150 countries and regions.
Press contact:
ANGEL YEAST CO., LTD
Address: 168 Chengdong Avenue, Yichang, Hubei 443003, P. R.China
Tel: +86-717-6369520, 6369558
Fax: +86-717-6370680
email: aie@angelyeast.com
---
---