Technical exchange on antibiotic reduction by YeaSense in poultry in Ukraine
April 1st, 2019
Angel Animal Nutrition held technical exchange meeting on antibiotic reduction in poultry in Ukraine on March 27th, 2019. The technical exchange meeting was held in a large poultry one-stop enterprise in Ukraine.
During the meeting, the solutions on mycotoxin and antibiotic reduction were introduced to the client by Chen Zhongping, who thesenior technical engineer of Angel Animal Nutrition.
On mycotoxin control, yeast cell wall (YeaMOS) is the most widely used adsorbent for mycotoxin in poultry breeding. YeaMOS can effectively adsorb zearalenone in feed and also alleviate the symptoms of mycotoxin poisoning.
YeaSense is a kind of yeast essence capable of producing an inhibition ring.After years of research on yeast, Angel Animal Nutrition Research Institute found that yeast cell could release substances with antibacterial activity after enzymolysis and modified. The yeast essence "YeaSense" is extracted from the antibacterial substance. YeaSense can replace antibiotic growth promoters and reduce the incidence of disease.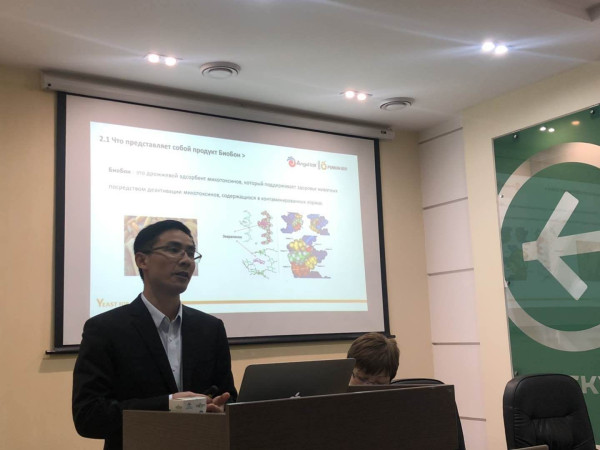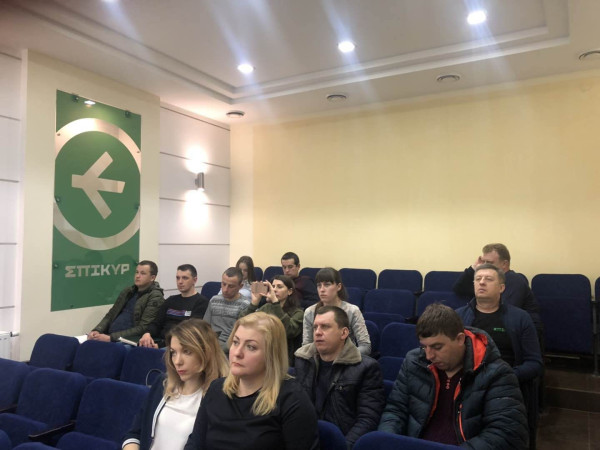 ---
About Fubon Animal Nutrition:
Fubon is a brand of Angel Animal Nutrition. Fubon is committed to developing natural, efficient microbial feed derived from the yeast with Angel's leading technology in yeast industry, providing the best service solutions for the nutrition and health in animals. Angel Animal Nutrition creates value for global feed and animal agriculture customers through continuously upgraded products and professional services.
About Angel:
Angel Yeast Company is a high-tech listed company specializing in yeast and biotech. Product business covers Yeast and Baking, Yeast Extract-Savoury, Nutrition & Health and Biotechnology fields. It is one of the world's leading companies in the yeast industry. Angel has 12 holding subsidiaries and provides products and services for more than 150 countries and regions.
Press contact:
ANGEL YEAST CO., LTD
Address: 168 Chengdong Avenue, Yichang, Hubei 443003, P. R.China
Tel: +86-717-6369520, 6369558
Fax: +86-717-6370680
email: aie@angelyeast.com
---
---