Angel YE salt reduction technology unveiled at International Forum on Food Safety and Health
April 22nd, 2019
by C,YP
2019 International Forum on Food Safety and Health was held in Beijing from April 16th to 19th, with the theme of "Innovation Drives Food Safety and Health". The event was jointly organized by the Chinese Institute of Food Science and Technology (CIFST) and the International Union of Food Science and Technology
Meng Suhe, President of CIFST, Chen Junshi and Sun Baoguo, academicians of Chinese Academy of Engineering, 7 international organizations and representatives of government agencies, more than 100 international authoritative experts from 18 countries and regions attended this forum gave wonderful speeches. The number of participants exceeded 600.
Angel Yeast Company was invited to attend this forum. Li Pei, the company's technical director of YE, exchanged the latest technical solutions brought by Angel YE division for salt reduction in the food industry, which attracted many participants.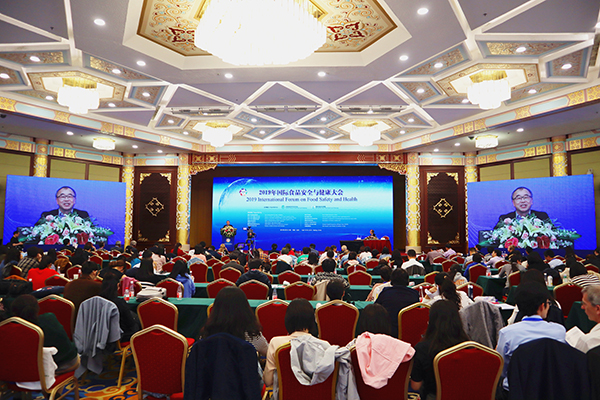 Director Li Pei pointed out in his report entitled "Innovation of Salt Reduction Program for Food Condiment Development" that most major countries in the world have already taken active actions in reducing salt. China has formulated a goal that food companies should achieve 20% reduction in the sodium content of processed foods before 2030. The achievement of this goal requires the efforts of all food companies in China.
Combining the trend of salt reduction in the food industry and the progress of technology, Director Li Pei focused on the salt reduction program that Angel Company has launched in the fields of soy sauce, meat products, snack foods and instant noodles.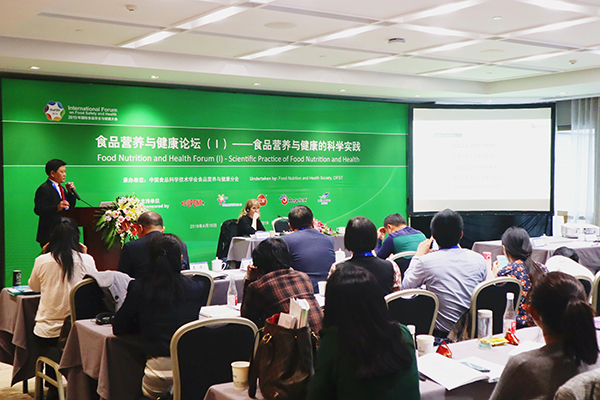 Director Li Pei introduced in his report that YE is rich in taste amino acids, taste peptides, and taste nucleotides, which not only amplifies the sensory effect of human taste buds on salty taste, but also helps to improve the overall freshness and rich taste of food. It effectively masks the adverse effects of sodium salt instead of potassium salt on food flavor. Angel uses the YE technology to develop a targeted salt reduction solution, which has strong practicability and obvious effects. It can help users achieve the effect of "salt reduction without odor reduction" and is a good way to help the food industry achieve the goal of reducing salt.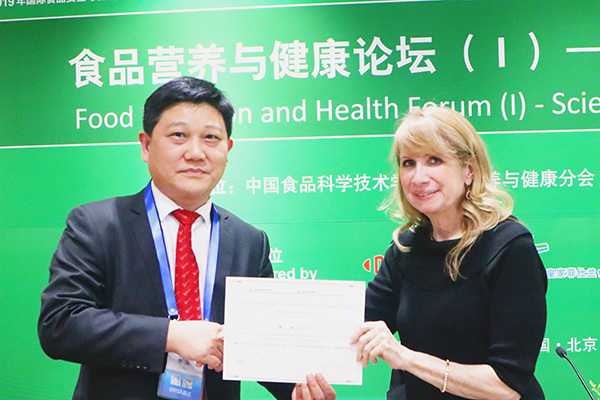 After the report, many participants exchanged opinions separately with Director Li.
During the forum, Angel YE Division and Human Health Division displayed targeted yeast extracts and functional food raw materials, and received some customers.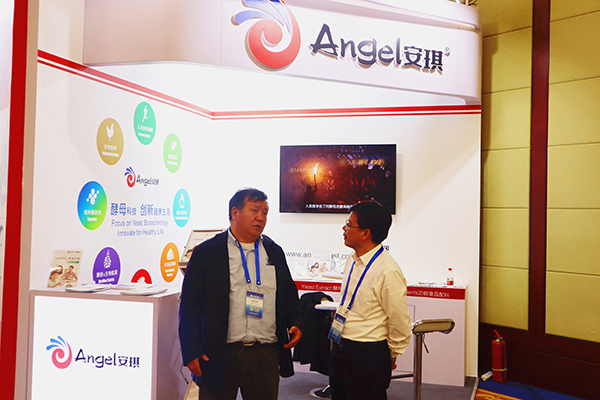 Angel Yeast Company is a high-tech listed company specializing in yeast and biotech. Product business covers Yeast and Baking, Yeast Extract-Savoury, Nutrition & Health and Biotechnology fields. It is one of the world's leading companies in the yeast industry. Angel has 12 holding subsidiaries and provides products and services for more than 150 countries and regions.
Address: 168 Chengdong Avenue, Yichang, Hubei 443003, P. R.China
Tel: +86-717-6369520, 6369558
email: aie@angelyeast.com
Related tags:
---
---