New Trends in Compound Condiment Market
March 30th
By C.YP
The 98th China Food & Drinks Fair was held on March 22nd, 2018, bringing lots of enterprises together. After communication of different enterprises, it is not hard to find out the new trends in the related markets.
1. "Light catering" has brought new opportunities for compound condiment industry
Reducing working procedure, man-hours and human cost, meanwhile assuring quality have more and more become the concerns in the development of catering industry. The close cooperation of condiment industry between catering industry covers the share and win-win of food safety, strict economy, management style and profit model. It is especially necessary for light catering industry to have joint R & D with condiment industry, under the help of which to design new products. Currently, traditional condiment enterprises continue to adhere to the strategy of deeply developing main item, such as the Garlic Chilli Sauce of Lee Kum Kee, the mix rice sauce of HAITIAN. Besides, a batch of new sauce brands emerged on the Internet channels and became popular, such as Fan Ye, Lan Chu Niang, Good Pepper etc. These new brands target the younger customers and the packing image and the added value of which have been improved. According to the statistics of China Condiment Industrial Association, the market scale of compound condiment has increased from 41.7 billion in 2011 to 85.4 billion in 2016; the average annual growth rate is 15.4%. This market scale is expected to be 166 billion in 2021.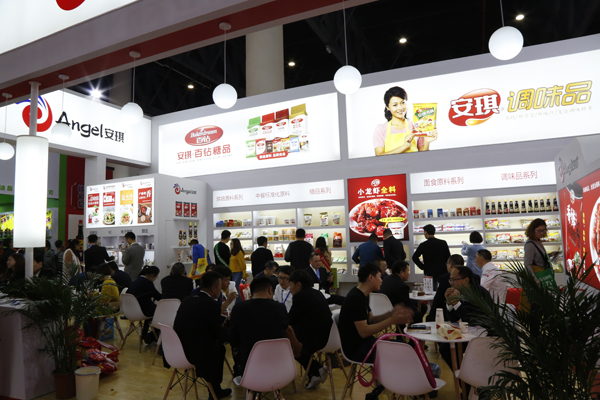 2. High tolerance yeast and yeast extract improved the quality of condiment
Angel Yeast Company is the main support of the application of yeast and yeast extract in condiment. Nowadays, Chinese soy sauce can mainly be divided into three kinds: Cantonese soy sauce, pond spraying-extraction soy sauce and Japanese soy sauce. However, the fermentation technology of the former two is so traditional that soy sauce flavor can be affected by natural factors, therefore making the production unsteady. By adding high temperature resistance yeast, the flavor microorganism can be supplemented though in different seasons.
Generally speaking, the midrange and high cooking wine adapts base liquor and the fermentation time can be shortened by using yeast, making the production of cooking wine a large-scale. According to the statistics of Angel Yeast Company, the average annual growth rate of cooking wine market is about 30% from 2012 to 2016, and the sales of which will probably reach 20 billion in the following year. Now the cooking wine market has a huge development potential and as a profitable part, it attracts lot of people to invest. Therefore, the enterprise who has a large scale production will gain more market share, by the advantage of their products' stable quality and lower cost. As a natural condiment, yeast extract (YE) is becoming more and more popular under the consumption trend of reducing salt. YE is more and more used in food like soy sauce, instant noodles, meat products, hot pot etc. Judging from the industrial scale, the application of YE in Europe, Japan and other developed countries is quite general, holding 30%-40% market share of flavor agent market. However, the application of YE in China is only 2% of the market share, which means there is a huge potential in developing YE business.
Angel Yeast Company is a high-tech listed company specializing in yeast and biotech. Product business covers Yeast and Baking, Yeast Extract-Savoury, Nutrition & Health and Biotechnology fields. It is one of the world's leading companies in the yeast industry. Angel has 12 holding subsidiaries and provides products and services for more than 150 countries and regions.
Address: 168 Chengdong Avenue, Yichang, Hubei 443003, P. R.China
Tel: +86-717-6369520, 6369558
email: aie@angelyeast.com
---
---