Angel Nutritech: One of Ten Public Trust Brands of Chinese Health Care Products
11th, April
By Alex Liu
On April 10th, the seventh China Public Trust Forum on health products has been held in The People's Daily New Media Building, Beijing City. Angel Nutritech won the honorary title of "Ten public trust brands of Chinese health care products"
On April 10th, the seventh China Public Trust Forum on health products has been held in The People's Daily New Media Building, Beijing City. The relevant government departments, such as The State Administration of market supervision and administration, the national health and Health Committee, and China Health Care Association etc. attended this meeting.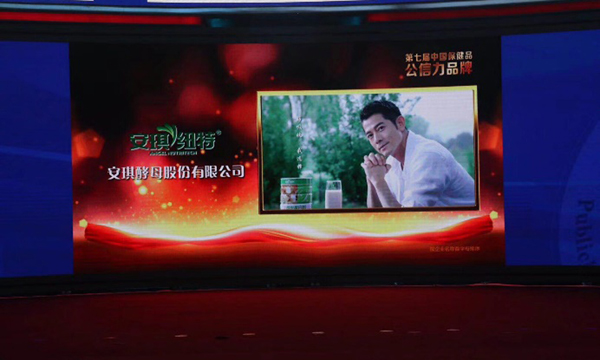 During the meeting, Angel Nutritech won the honorary title of "Ten public trust brands of Chinese health care products" and became the brand with five successive awards. The honorary title of Public trust products of China's health care products has been granted for Angel Nutritech products-Selenium Yeast & Yeast Beta Glucan Capsules, Zinc Capsules and Chromium Yeast & VC&VE Capsule.
After 27 years of development, Angel Nutritech has successfully developed a series of human health care products by making full use of nutritional yeast and made a great contribution to China's health products industry.
About Angel Human Health:
Yeast is the ideal source of human nutrition. Angel created the healthy products that are really suitable for pregnant women, infants, children and the middle-aged. Angel developed a series of food and skincare raw materials, the source of which is yeast, and enhanced product value for many well-known brands.
About Angel:
Angel Yeast Company is a high-tech listed company specializing in yeast and biotech. Product business covers Yeast and Baking, Yeast Extract-Savoury, Nutrition & Health and Biotechnology fields. It is one of the world's leading companies in the yeast industry. Angel has 12 holding subsidiaries and provides products and services for more than 150 countries and regions.
Press contact:
ANGEL YEAST CO.,LTD
Address: 168 Chengdong Avenue, Yichang, Hubei 443003, P. R.China
Tel: +86 717 6369570
Email: nutritech@angelyeast.com
---
---