Into "express way", Angel microbial nutrition participated in CPHI exhibition in Germany and India
November 29, 2019

By Yin Qiang
During November 5 to November 7, and November 26 to November 28, 2019, CPHI worldwide and CPHI India were held separately at Congress Center Messe Frankfurt, Germany and the India Expo Center in New Delhi, India. The international business and R&D unit of Angel Microbial Nutrition division participated in the conference.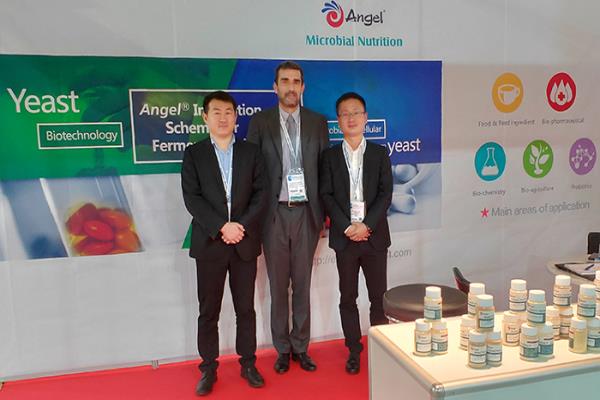 At the exhibition, Microbial Nutrition Division highlighted new fermentation nutrients for both of microbial fermentation and cell culture purpose. Lots of visitors was coming to the booth of Angel and showing strong interests in Angel microbial nutrition products, as well as deep discussion and communication with each other. A part of new customers had a strong wish to collaborate with Angel microbial nutrition.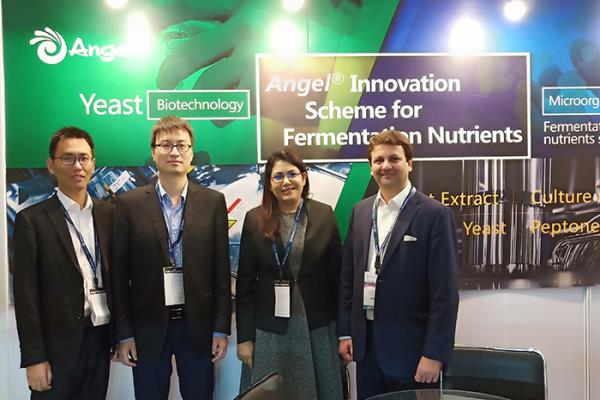 As the largest pharmaceutical exhibition in the world, CPHI has attracted a large number of visitors and experts every year. In recent years, along with the robust development of fermentation industry, the influence of Angel microbial nutrition has been increasingly strengthened on the innovation of products, application, marketing and promotion. Through the exhibition, Angel Yeast communicated with the majority of industry members and new & old customers, and established Angel's good image in the field of microbial nutrition, which further enhanced Angel's influence in the field of microbial nutrition.
About Angel Microbial Nutrition:
Angel YE, rich in protein, amino acids, peptides, nucleotides, B vitamins and trace elements. With the advantages of having no allergic source and being non-transgenic, high efficiency and stable quality, Angel YE are widely applied in the biological laboratories and industrial-scale fermentation, promoting the product safety and technical progress in the global fermentation industry.
About Angel:
Angel Yeast Company is a high-tech listed company specializing in yeast and biotech. Product business covers Yeast and Baking, Yeast Extract-Savoury, Nutrition & Health and Biotechnology fields. It is one of the world's leading companies in the yeast industry. Angel has 12 holding subsidiaries and provides products and services for more than 150 countries and regions.
http://en.angelyeast.com/
Press contact:
ANGEL YEAST CO., LTD
Address: 168 Chengdong Avenue, Yichang, Hubei 443003, P. R.China
Tel: +86-717-6369227
Fax: +86-717-6368757
email: aie@angelyeast.com
---
---