[Conference news] Angel Yeast attends CPhI China 2016
The "CPHI China 2016" is held in Shanghai International Expo Center on June 21. Angel Yeast attends this expo with 3 major businesses (Microbial Nutrition, Human Nutrition& Health, and Enzyme Preparation) to show the latest achievements.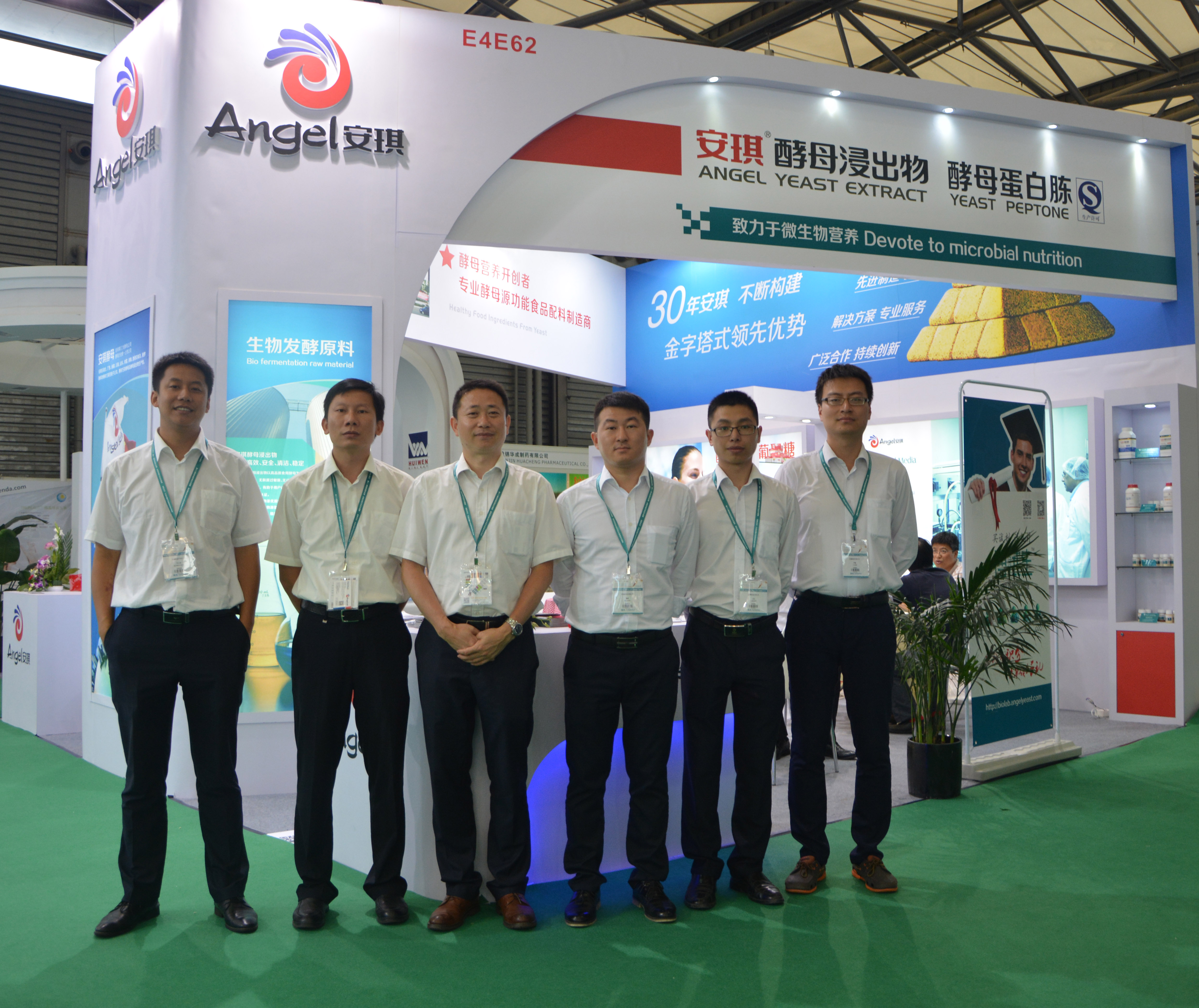 As leading pharmaceutical raw materials show in Asia, CPhI is a platform of global pharmaceutical cooperation, boosts the development of biopharmaceutical, formulation of raw materials, fine chemicals and intermediates. Over 2500 companies, including overseas companies from more than 20 countries and regions attended the expo, total audience goes up to nearly 50000 people.
Angel Microbial Nutrition business presented ultra-filtered yeast extract, yeast peptone, inactive yeast powder, which are biological fermentation culture medium on industrial or laboratory application.
In this expo, Angel microbial nutrition put the emphasison the new nitrogen source products of ultrafiltration yeast extract powder, yeast peptone, culture medium yeast. Meanwhile, we show the new technology and solutions to lab clients, and introduce online shopping platform "Bio Lab".
Angel Nutrition& Health department attends this expo with 11 yeast source of functional food ingredients. The new product Brady yeast makes its first appearance in this expo.The Participants pay a highly attention to its featured products such as yeast β-glucan and se-enriched yeast.
Angel enzymes preparation has been exhibiting independently for the first time. More than 200 clients communicate with us, which include 30 percent international clients. The clients would have a deep understanding of our enzymes preparation in this expo.
These 3 biotechnologies business show the strength and vision of Angel, that is to become an "internationalization, and specialization of biotechnology" company.
---
---