On behalf of Chinese fermentation industry, Angel attends RAFT conference
On Oct 29, 2017, the RAFT conference (Recent Advances in Fermentation Technology) organized by American Society of Microbiology and Biotechnology, was successfully held in Bonita Springs, FL, USA.
Based on advantages of R&D, applied technology and capacity, Angel Microbial Nutrition Division brought the idea of "safe, clean, stable and high efficient" to attend this conference and well up to the topic of RAFT. Many fermentation technicians from some famous fermentation companies such as Du pont, Dow, Monsanto and Cargill had a fruitful meetings with Angel Yeast.
As an unique Chinese company that attends this conference, Angel's brand gets an increasing concern from fermentation indsutry and counterparts as well as reputation of fermentation culture media through attending RAFT every year.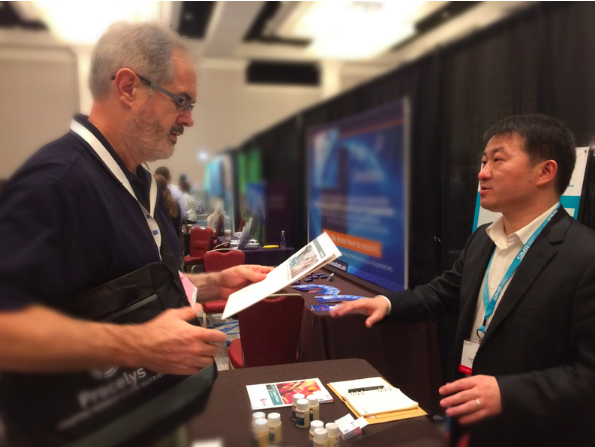 ---
---