Demo held in Nigeria promoted new product of Angel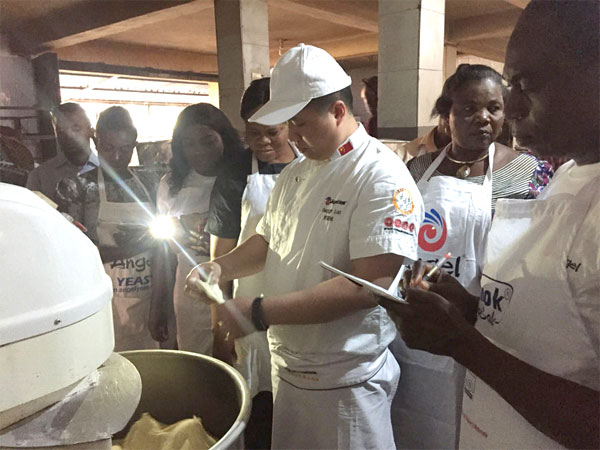 On April 10,2018, Bakery International Division held a sensational bakery demo jointly with Angel Distributor of Nigeria and local Bakery Association in Eastern City Aigur of Negeria. At this demo, it has successfully promoted the new high sugar yeast.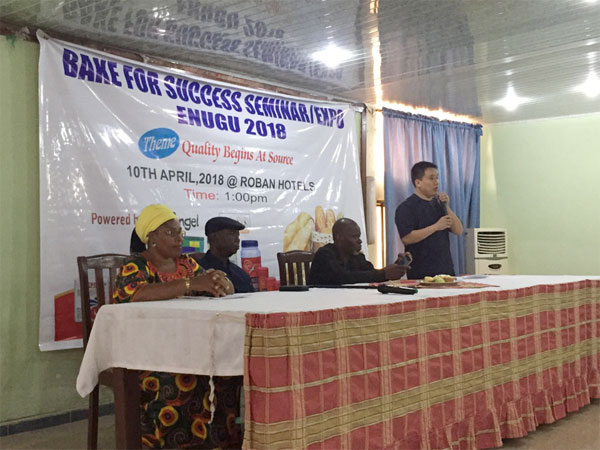 At the demo, our technician test the new yeast at site, whose results are astonishingly excellent. Based on the local usual bread-make procedures,the technician also introduced some key factors in using this new yeast, which aimed at improving the bread making quality and efficiency.
The demo also included a seminar. Themed with BAKE FOR SUCCESS, Angel company, distributor and the Association gave speech respectively and communicated with users about their problems and concerning. The seminar was broken up by applause several times. The users expressed their wishes for more demos like this, which gave them quite a lot useful info. After the demo,users ordered more than thousand cartons at site.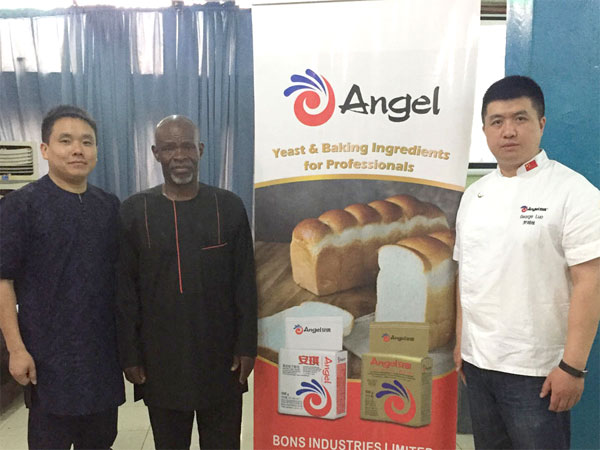 About Angel:
Angel Yeast Company is a high-tech listed company specializing in yeast and biotech. Product business covers Yeast and Baking, Yeast Extract-Savoury, Nutrition & Health and Biotechnology fields. It is one of the world's leading companies in the yeast industry. Angel has 12 holding subsidiaries and provides products and services for more than 150 countries and regions.
http://en.angelyeast.com
Press contact:
Angel Yeast Co., Ltd.
● Address: 168 Chengdong Avenue, Yichang, Hubei, P. R. China
● Tel: +86-717-6369520
● Fax: +86-717-6370680
● Email: aie@angelyeast.com
---
---