Angel attends FHA Singapore
April 27, 2018
By Frank
As the most comprehensive premier international food and hospitality trade show, FHA (Food & Hotel Asia) was held in Singapore on 24th, April. Angel Company attended this exhibition and became the most popular enterprise in yeast industry for its professional image, abundant products & solutions andservices team.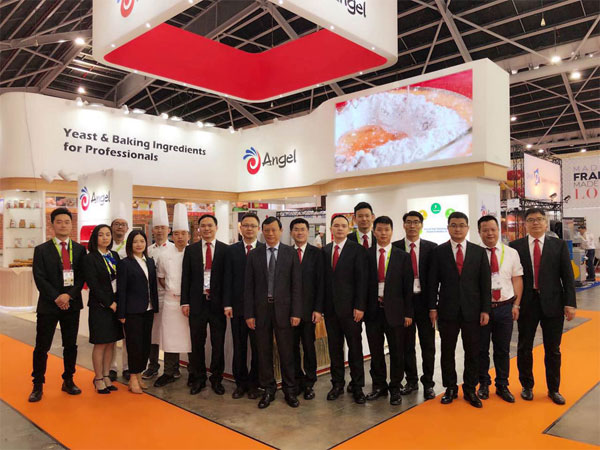 Baking International Division, Enzyme Division, E-business Division and many other divisions, led by Wang Xishan, vice-general manager of Angel Company attended this exhibition, and fully showed the latest results achieved during the industry promotion process of Angel Company. Products, like Yeast with new strain, Pizza dedicated yeast, Tetrapak half dry yeast, semi-vacuum improver attracted much attention. Customers from Singapore, Malaysia, India, Indonesia and over 10 countries and regions came to Angel's booth, showing cooperation intentions. It also has to mention,many regular customers of Angel came to help with reception work. Angel Company's business partners like MIWE, Sinmag and SangNeng also visited Angel's booth.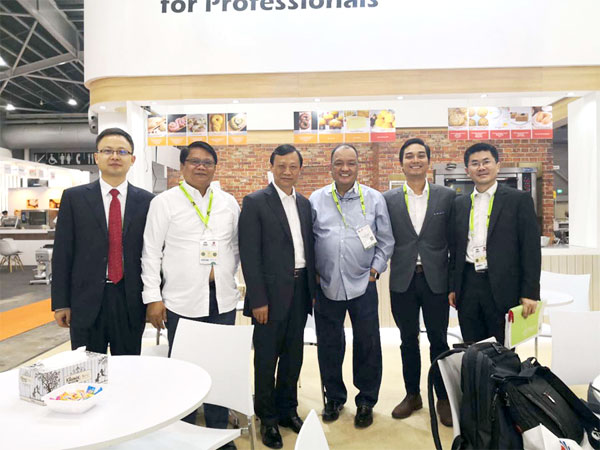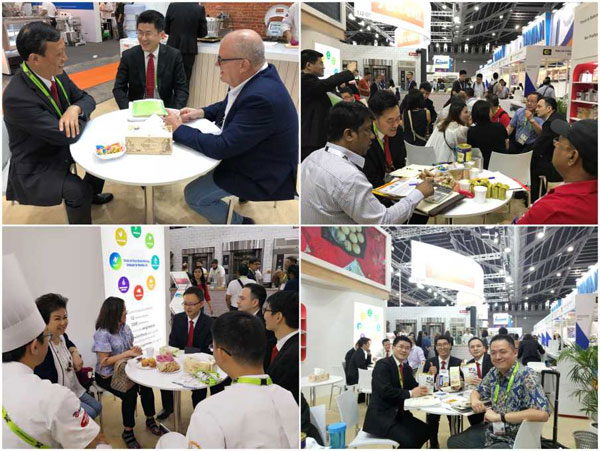 This time, Angel's exhibition area reached 72 sqm, with a large LED screen dynamically showing the company image, products and solutions. There was also baking demonstration on the scene. Three bakers demonstrated soft bread that suits Asian people's tastes such as SoftBread With Chia Seed, Dragon Fruit Soft Roll With Cream Cheese, Maize Soft RollWith Cranberr etc., Chinese dim sum that promoted wildly in Southeast Asia suchas Brown Sugar Rice Cake, Quicksand Steamed bun, Non-aluminum Fried Dough Stick, Sesame Balls, Walnut Steamed Bun, Blooming Steamed Bun etc. Baking products that are popular on the internet such as Pumpkin Soft Roll With Cream Cheese, Honeyed Words Soft Roll, Shiny Black Soft Roll etc. The three bakers baked while explain edit to audience. All the baking process was broadcasted synchronously on the screen and attracted lots of audience.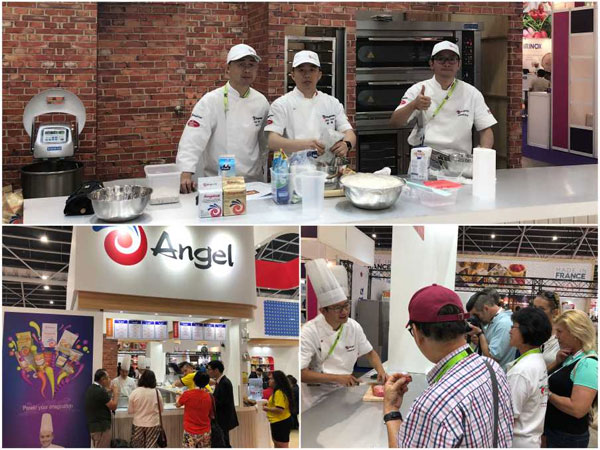 In addition, Hu Xinping, as the vice-general manager of Baking Technology Center, also as distinguished guest of Technology Exchanging Committee, gave a speech about "NOVEL INGREDIENTS FOR HIGH QUALITY BREAD"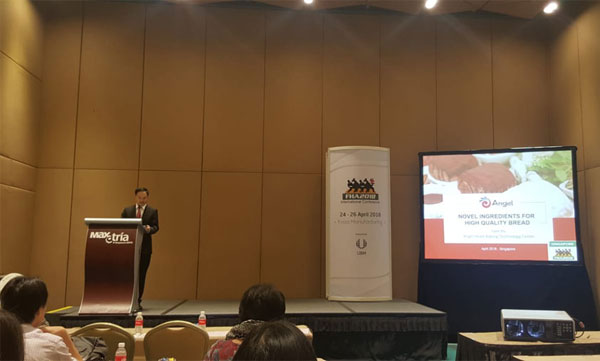 About Angel:
Angel Yeast Company is a high-tech listed company specializing in yeast and biotech. Product business covers Yeast and Baking, Yeast Extract-Savoury, Nutrition & Health and Biotechnology fields. It is one of the world's leading companies in the yeast industry. Angel has 12 holding subsidiaries and provides products and services for more than 150 countries and regions.
http://en.angelyeast.com
Press contact:
Angel Yeast Co., Ltd.
● Address: 168 Chengdong Avenue, Yichang, Hubei, P. R. China
● Tel: +86-717-6369520
● Fax: +86-717-6370680
● Email: aie@angelyeast.com
---
---