17 May, 2022
by Gong Aqiong
Mycotoxins are secondary metabolites of molds that are ubiquitous in feed and feed raw materials. At present, there are about 100 kinds of mycotoxins known to contaminate the feed, mainly a variety of mycotoxins produced by Penicillium, Aspergillus and Fusarium, of which the main hazards to livestock and poultry are aflatoxin, ochratoxin, fumigatus toxin, trichothecene mycotoxin and zearalenone. At least 25 percent of the world's cereals are contaminated with mycotoxins, causing serious harm to the feed industry, animal husbandry and human health.
Many researchers have made a lot of research on how to eliminate the adverse effects of mycotoxins on the health and production performance of livestock, reduce the residue of mycotoxins and their metabolites in the fianl products, and ensure the food safety for humans.
Adding mycotoxin adsorbent to feed is an effective means to reduce the harm of mycotoxins and improve the production performance of animals. At present, one of the main component of the mycotoxin adsorbent is the yeast cell wall. Why yeast cell wall has this kind of functions?
First of all, a large number of studies have confirmed that yeast cell wall has the effect of adsorbing mycotoxins, for example, Ciegler A (1996) has reported that yeast components have the effect of adsorbing mycotoxins, and more than 100 studies around the world have confirmed that the cell wall of yeast has the effect of adsorbing mycotoxins. Secondly, Peter N Lipke (1998) research showing that yeast cell wall has strong adsorption properties for mycotoxins and are closely related to their molecular structure as showed in Figure 1.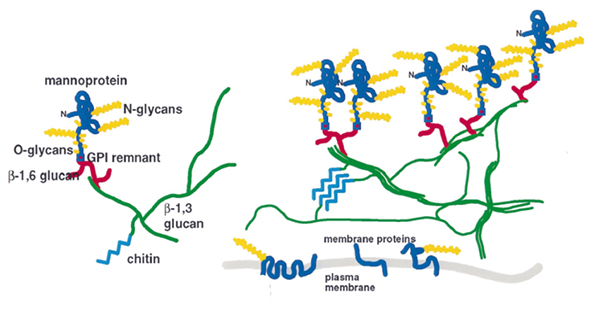 Figure 1 Yeast cell wall structure diagram
Under electron microscopy, the yeast cell wall has a "sandwich" structure, consisting of two layers with higher electron density inside and outside sandwiched by a layer with a lower electron density; mannan is located in the outer layer of the cell wall, the main chain is bound by α-1,6 glycosidal bonds, and the branch chain is bound by α-1,2 or α-1,3 glycoside bonds; the yeast dextran is located in the inner layer of the yeast cell wall, and the yeast β-dextran is based on β-1,3 as the main chain, and the β-1,6 is the branched chain, and the spatial structure is three-dimensional spiral structure.
In addition, the study by Yiannikouris A (2006) shows that the yeast cell wall and the structure of zearalenone are "geometrically complementary", as shown in Figure 2. Large number of hydroxyl groups of yeast cell wall polysaccharides is superimposed by hydrogen bonds and van der Waals force, so the structure determines that the yeast cell wall has strong adsorption properties for mycotoxins.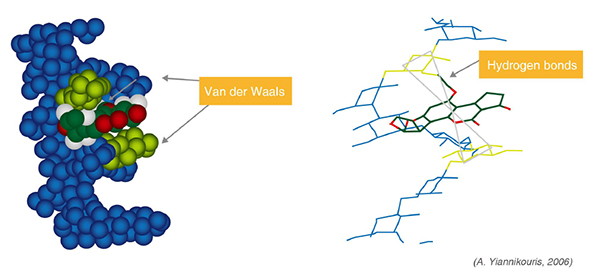 Fig. 2 Combined yeast cell wall with zearalenone structure
Does all the yeast cell wall have the same functions for mycotoxins binding? Actually, some scholars have studied the adsorption of zearalenone by yeast cell walls of different sources, Joanniscassan C (2011) found that the adsorption rate of yeast cell walls from pure culture sources to zearalenone is higher than that of beer source cell walls, inactive yeast, and alcohol yeast.
Angel yeast as the world's leading yeast cell wall manufacturer and research company, has been developing yeast cell wall products as mycotoxin adsorbents for nearly 30 years. We have established a rapid and efficient in vitro simulation evaluation system, and found that there were significant differences in functional indexes of yeast cell wall products from different sources, as well as the adsorption efficiency of mycotoxins such as zearalenone.
Table 1 Different yeast cell wall indexes and adsorption effects for ZEN

In summary, the yeast cell wall can effectively adsorb zearalenone to reduce the harm to animals, however, yeast cell wall products from different sources have different quality stability, different effects on mycotoxin adsorption and animal health improvement, so we suggest using cell wall products from molasses fermentation of pure culture yeast with more stable quality and better adsorption effects.
| | |
| --- | --- |
| | Engineer of Animal Nutrition Division |
---
About Angel Animal Nutrition:
Fubon is a brand of Angel Animal Nutrition. Fubon is committed to developing natural, efficient microbial feed derived from yeast with Angel's leading technology in yeast industry, providing the best service solutions for the nutrition and health in animals. Angel Animal Nutrition creates value for global feed and animal agriculture customers through continuously upgraded products and professional services.
About Angel:
Angel Yeast Company is a high-tech listed company specializing in yeast and biotech. Product business covers Yeast and Baking, Yeast Extract-Savoury, Nutrition & Health and Biotechnology fields. It is one of the world's leading companies in the yeast industry. Angel has 12 holding subsidiaries and provides products and services for more than 150 countries and regions.
Press Contact:
ANGEL YEAST CO.,LTD
Address: 168 Chengdong Avenue, Yichang, Hubei 443003, P. R.China
Tel:+86-717-6369520, 6369558
Fax:+86-717-6370680
email: aie@angelyeast.com