Our Research Institute
Angel Yeast
Angel Group adheres to the innovative research in the field of yeast and derivatives, focuses on cultivating and developing emerging biotechnology industries, concentrates advantageous resources, deeply studies and develops yeast functions, and strives to build a yeast research base with high independent R & D and innovation ability, so as to promote the high-quality development of China's yeast industry.
In 2021, the R & D complex was officially put into use. Angel re integrated the technology R & D system and set up nine technology centers, firmly taking a new step towards the global biotechnology industry.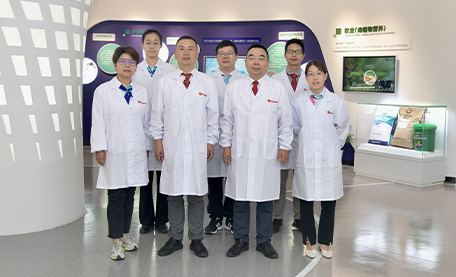 Scientific research team
At present, the company has 640 scientific and technological personnel, including 2. State Council allowance experts, 7 provincial management experts, 12.Doctors and 163 masters.
R & D platform
It has a national enterprise technology center and postdoctoral.Scientific research workstation, national CNAs accredited laboratory.Hubei yeast engineering technology research center yeast.Function: Hubei Key Laboratory and otherhigh-level researchSend the platform.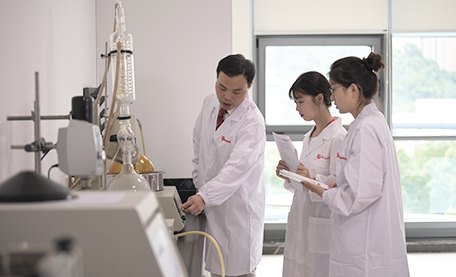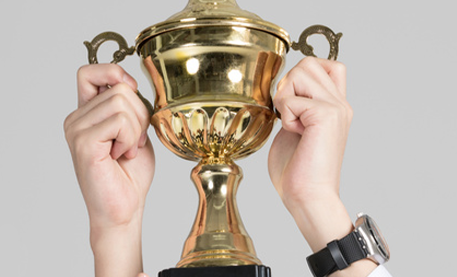 Technological innovation
The company undertakes and completes national, provincial and ministerial scientific research projects.There are 32 projects and 46 awards for scientific and technological progress,Among them, there are 2 National Science and technology awards and provincial and ministerial science and technology awards.Excitation 29 items.
Restructuring and Upgrading of 9 Major Technology Centers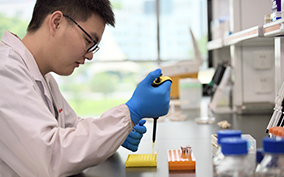 Yeast and Strain Resource Technology Center
Development of microbial strain resources

Performance improvement of yeast for food processing

Study on yeast raw materials and technology

Research on green and intelligent manufacturing technology of yeast research on nutrition and health of fermented food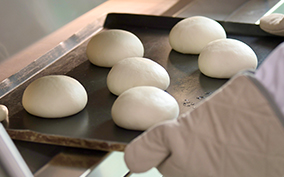 Baking and Health Food Technology Center
Research on baking application technology solution and product localization

Study on the modernization of Chinese traditional rice flour products

Development of new health food raw materials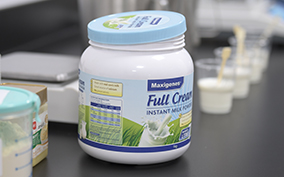 Protein Nutrition and Seasoning Technology Center
Development and application of various protein deep processing technologies

Development and application of new fermented flavor substances

Study on organic nitrogen source nutrition and application technology of culture

Development and application of healthy food seasoning technology

Development and application of Chinese food standardization technology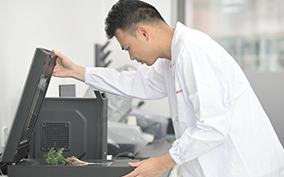 Biological Agricultural Technology Center
Functional research and application of agricultural yeast and yeast products

Development and application of new yeast resources

Development and application of functional microbial resources

Comprehensive utilization of new resources in agriculture and agricultural industrialization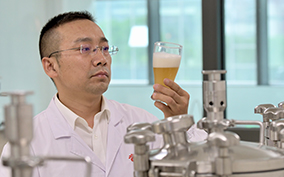 Industrial Microbiology and Brewing Technology Center
Development and industrialization of industrial microorganisms

Brewing technology research and system solution

Research and application of biosynthesis Technology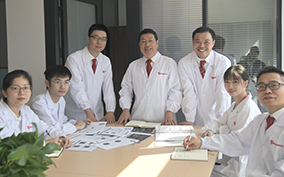 Environmental Protection Technology Center
Cleaner production technology development

Development of new technologies for pollutant treatment

Development of resource recycling technology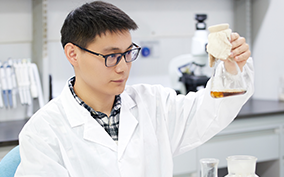 Nutrition and Health Technology Center
Research and development of yeast and its functional derivatives

Research, development and application of fermentation functional raw materials and food

Research and development of nutritious and healthy food

Research and development of oral care and skin care products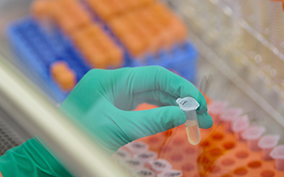 Biocatalysis and Enzyme Technology Center
Development of microbial engineering strains with high enzyme production

Directed evolution and transformation of protease

Study on industrialization and application technology of enzyme preparation

Study on enzyme catalytic process and development of functional biological products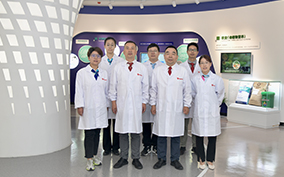 Industrial Innovation Technology Center
Comprehensive utilization of tea, walnut and other plant resources and innovative development of deep processing industry

Development of natural microbial resources with beneficial functions of independent intellectual property rights

High value purification, refining and product development in the field of Biotechnology

Construction of effective process large database and process intelligent control platform