Hou(厚:/həʊ/ ) defines the "thick and rich mouth-filling in flavor" in ancient Chinese. Hou-feel, distinct from common tastes, doesn't belong to taste but works to intensify taste by triggering receptors on the tongue. It expresses the pleasant, stimulating mouthfeel brought by mouthfulness, lingering, and round taste.
Because of high content of natural amino acids and peptides, Hou-feel YE provides a lingering sensation, richness and mouthfullness in foods. They are perfect flavor bases for soups, bouillons, instant noodles, soy sauces, ready meals, and snacks. In synergy with other tastes, Hou-feel makes the end products richer, thicker with a lingering aftertaste.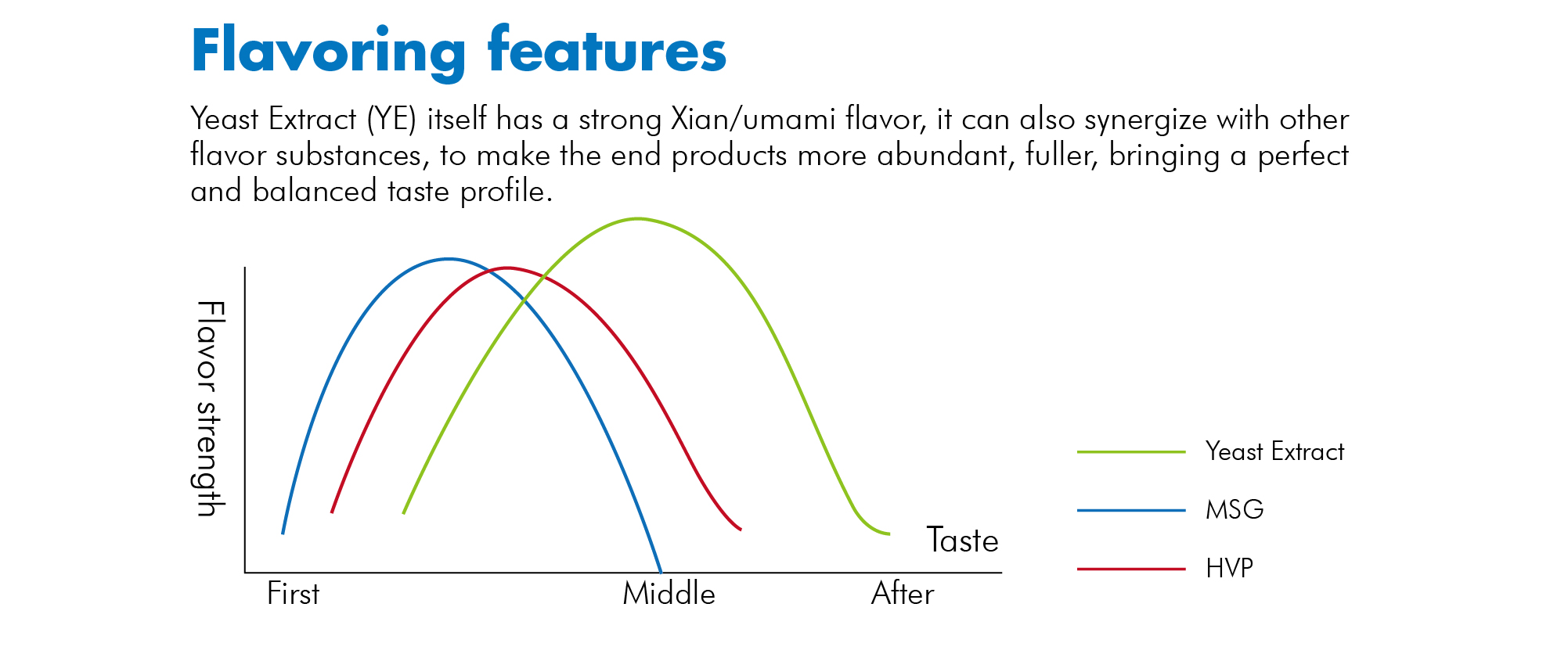 Angeotide: SG010, KK02, KA301. ..