Baking centers
Global Distribution, Professional Service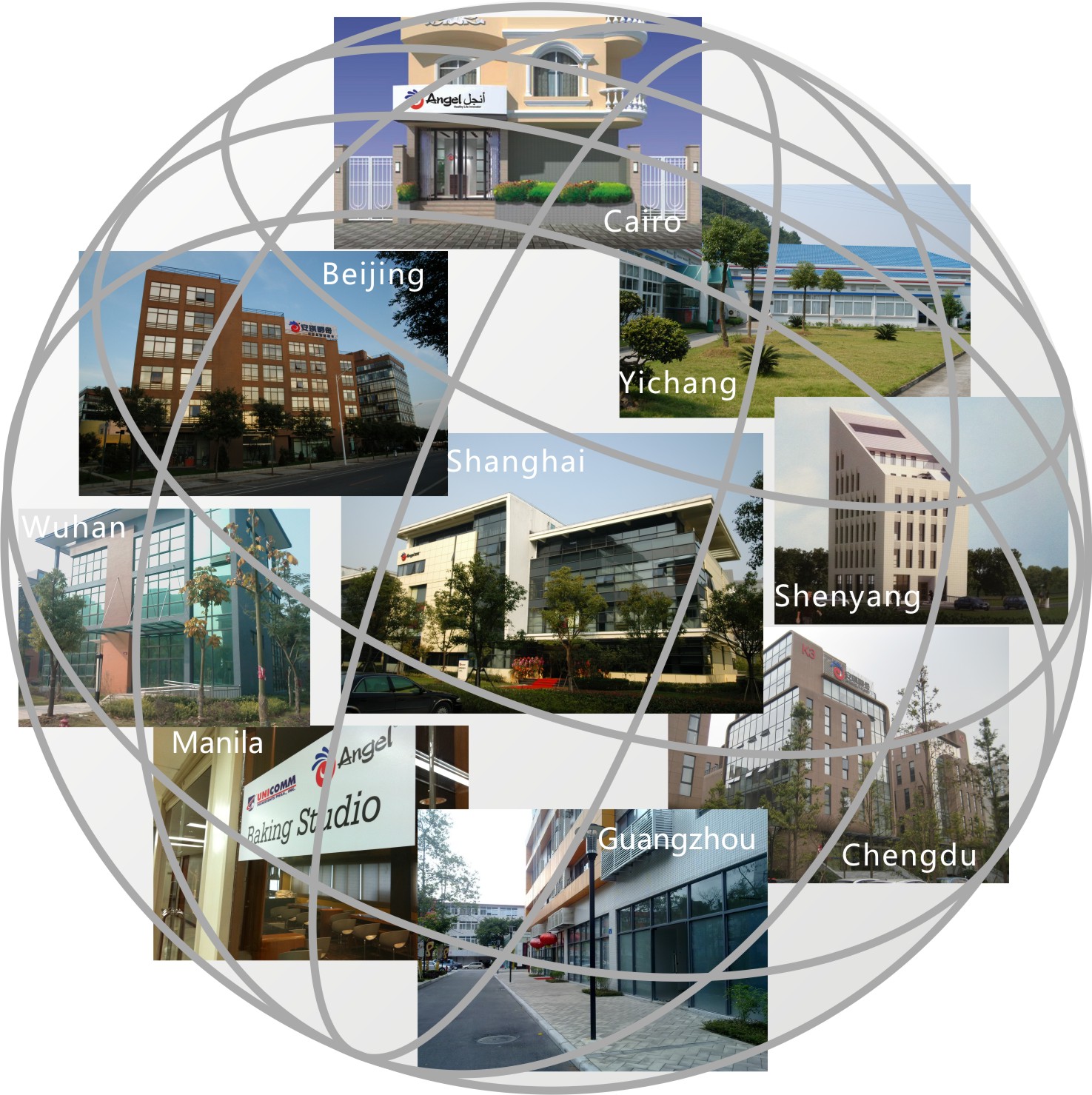 Angel has set up regional headquarters and baking centers in Beijing, Shanghai, Chengdu, Yichang, Shenyang, Wuhan, Guangzhou, Middle East & Africa regional headquarters in Cairo and international training centers in Manila, Algiers.

Technical Team:
Angel has more than 30 researchers, 100 applications engineers, and has built up consultant team with domestic and overseas experts;


Our Services:
- Research on baking and fermented food and their application technology;
- Provide professional training to domestic market and over 150 countries;
- Undertake all tasks from industrial association, and provide a platform for technical communication and activities.
Strategic Partners:
China Cereals Research Institute(TaiWan), Guangdong Provincial Trade School, Suzhou Wang Sen Cake Art School, Sichuan Cooking College, Backaldrin
Training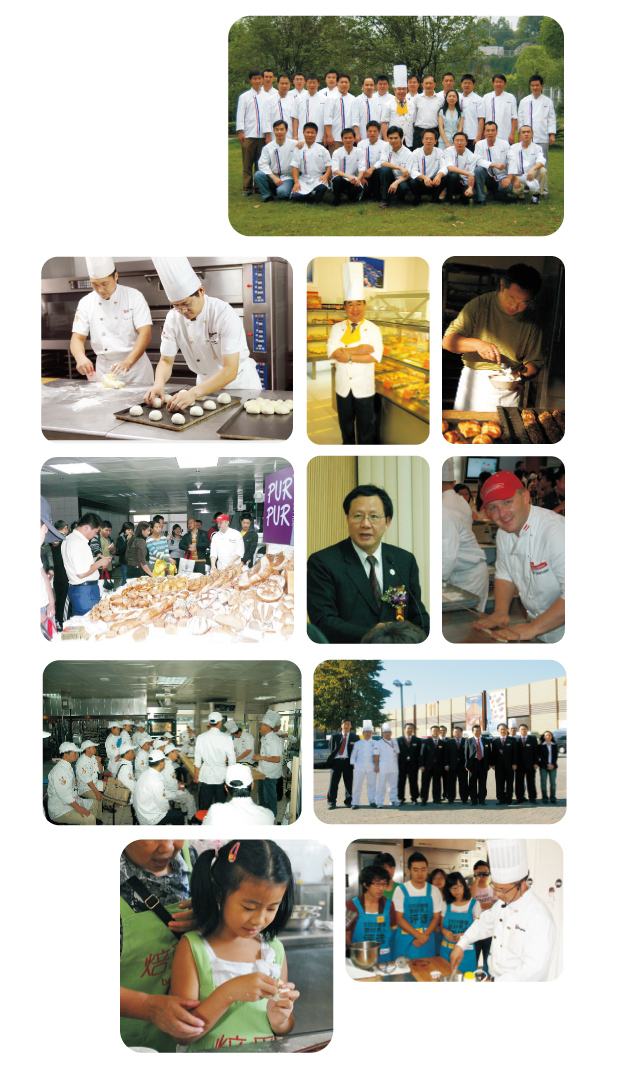 - National occupational skills training of baking and fermentation pastry
- Technical cooperation with domestic and international institutes; invite well-known bakers to carry out activities: Shi Kunhe and Lin Chengxian from Taiwan, Wang Lanzhu from Beijing and bakers from Backaldrin.
- Training for our users, such as big factory users, bakeries and hotels
- Training for home users
Technical Solutions:
- Provide new recipes and solutions for Bakeries
- Research on Chinese fermented food such as cookies, bun, baozi and youtiao etc.
- Production technology and solutions to bread factories such as Hamburg, pizza, rustic, toast, Instant frozen food etc.
Our students

Since 2004, our baking center has trained more than one thousand bakers. We also help students to start their own business, support some famous bakeries such as Xiamen Wu Run Buns, Shanghai Duxiu, Zhengzhou Lu's steamed bread.

Help students to start business successfully
Zhongli Yong came to the center for training in 2004, and founded Wu Run Buns Co., Ltd. in 2006.Till now he has 13 stores and more than 200 employees.
Zhu Jianhua, founder of Shanghai Du Xiu, brought staffs to the center for training, in August 2007 and September 2009
Founder of Zhengzhou Lv's Buns came for training in Dec 2006 and Jun 2008. Now they have 10 chain stores, more than 100 employees, with more than 1 million profits annually.
Provide overseas training and communications
We work with a number of overseas training agencies. So we have opportunities to transfer our student to study abroad.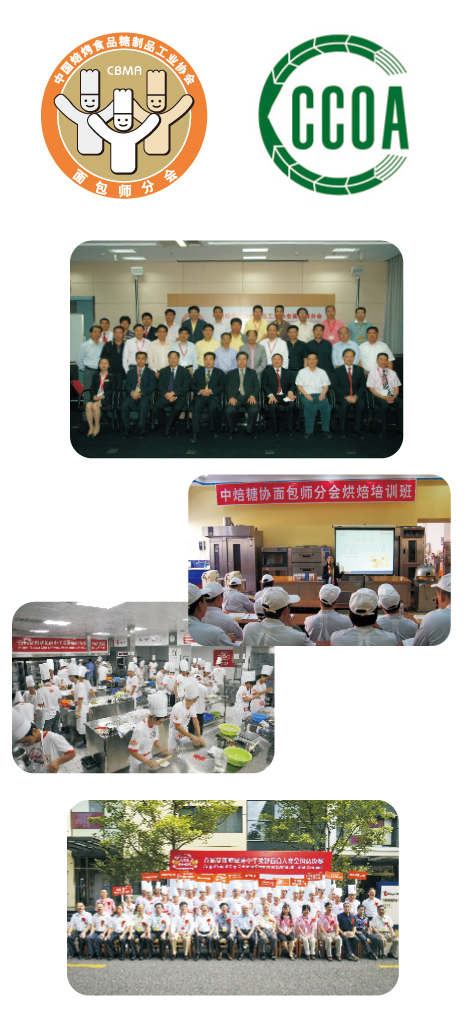 Secretary of industry association
- Chinese Bakery Association-Baker Branch Secretariat
- Chinese Cereals and Oils Association-Fermentation Pasta Branch Secretariat
Sponsor and assist china bakery contest
We sponsored National Baking Contest for eleven years. Final winners will be named the "National technical experts," and "National Labor Medal" honor and so on.

Sponsor and hold China Fermented Food Contest
Founder of the Chinese fermented pasta contest, the contest attracted participants from Singapore, Taiwan and other overseas countries and regions concerned employees.
Held Industry Forum
- Undertake several sessions Conference of the Fermentation Industry, provide platform to promote the standardization and industrialization of Chinese fermentation industry.
- Hold National Baking and Moon Cake Baking Technology forum, and technology exchange and training activities with Mongolian Association of Bakery.
Contact Form