YeaSense-AGPs alternative
What is YeaSense?
YeaSense is a kind of natural essene derived from yeasts Saccharomyces cerevisiae. It's obtained by selective enzymatic hydrolysis and modified for yeast cells which made some kinds of substances with antibacterial activity. Then these substances have been extracted and concentrated, which called YeaSense.
Functions
- Broad-spectrum bacteriostasis
- Promote intestinal healthy
- Enhance immunity
YeaSense has bacteriostatic activity for E.coli and Stapgylococcus aureus.
(Note: A is E.coli, B is Stapgylococcus aureus. In picture A, number 1 is aureomycin, number 2 is neomycin sulfate, number 3 is colistin sulfate, number 4 is YeaSense, number 5 is control. In picture B, number 1 is aureomycin, number 2 is enramycin, number 3 is flavormycin, number 4 is YeaSense, number 5 is control.)
Bacteriostatic mechanism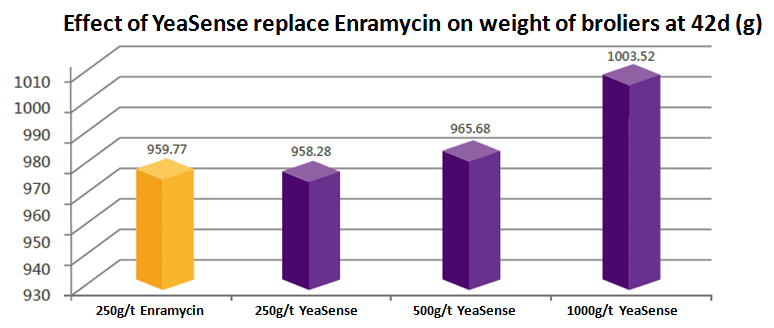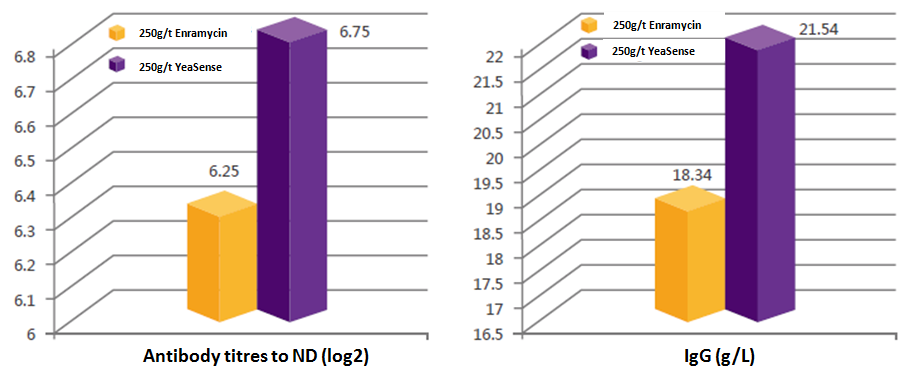 Contact Form
Related tags:
antibiotic-alternative agps growth-promoter