Muffin
Muffin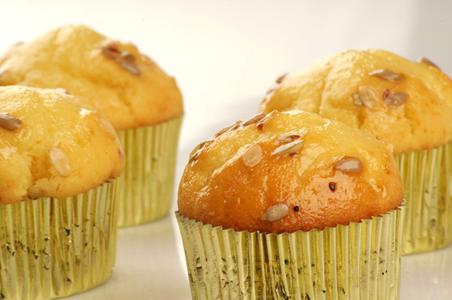 Ingredients % kg.g
Bakerdream muffin pre-mix 100 300
Salad 40 120
Whole egg 40 120
Water 20 60
Total 190 570
Method
1. Mix all the materials, and then stir the mixture at low speed for three minutes.
2. Put the mixture in a mold and baking.
Baking temperature: 190℃/170℃
Time: 20minutes
Convenient in making, rich in nutrition, but not too sweet in taste, accompanied by a cup of milk, it can be the best breakfast in the day.