New functional protein and antibiotic free solutions will be launched at IPPE 2018
December 5th, 2017
Angel Animal Nutrition will be featured at a new location and will have a new booth this year at IPPE 2018. Come learn about the new products and solutions we are developing and see how over 20 years of experience in animal nutrition can help animals perform at their best.
Angel will be located in booth C3164 at IPPE 2018, providing a great opportunity for attendees to learn more about how Angel Animal Nutrition products, such as GroPro, yeast cell wall, active feed dry yeast and selenium yeast can benefit the feed industry. IPPE is expected to exceed 450,000 net square feet with more than 28,000 attendees and 1,200 exhibitors. The event is the world's largest annual poultry, feed and meat industry Expo.
We would like to bring you the NEW product GroPro and YeaSense this time. More information will follow on Fubon's products going to the show!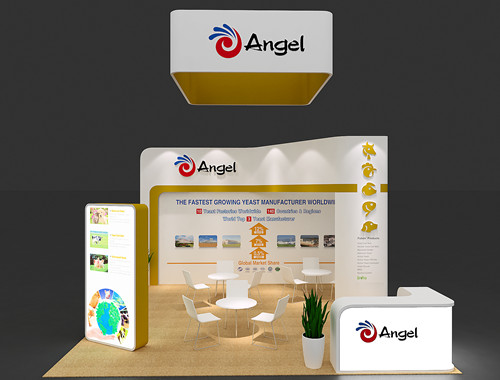 About Angel:
Angel Yeast Company is a high-tech listed company specializing in yeast and biotech. Product business covers Yeast and Baking, Yeast Extract-Savoury, Nutrition & Health and Biotechnology fields. It is one of the world's leading companies in the yeast industry. Angel has 12 holding subsidiaries and provides products and services for more than 140 countries and regions.
Press contact:
ANGEL YEAST CO.,LTD
Address: 168 Chengdong Avenue, Yichang, Hubei 443003, P. R.China
Tel: +86-717-6369520, 6369558
Fax: +86-717-6370680
email: aie@angelyeast.com
angelyeast@hotmail.com
angelyeast@gmail.com
---
---