Research on YeaSense is published as cover article in SCI journal
May 28th, 2019
In May 2019, research on YeaSense is published as cover article in SCI journal "Food & Function" in the 10th volume, 5th issue.

"Food & Function" is a well-known international scientific journal under Royal Society of Chemistry. The journal is in section 1 of SCI, with an impact factor of 3.289. YeaSense is called yeast glycoprotein in this paper. The publication of this article means that yeast products have made breakthroughs in the field of alternative antibiotic applications.
The paper was jointly published by Angel Yeast Co., Ltd. and the Institute of Subtropical Agricultural, Chinese Academy of Sciences. The growth performance, intestinal mucosal morphology, immune response and colonic microflora of weaned piglets were studied after YeaSense replaced AGPs in diet. The results show that YeaSense is an effective alternative to antibiotics.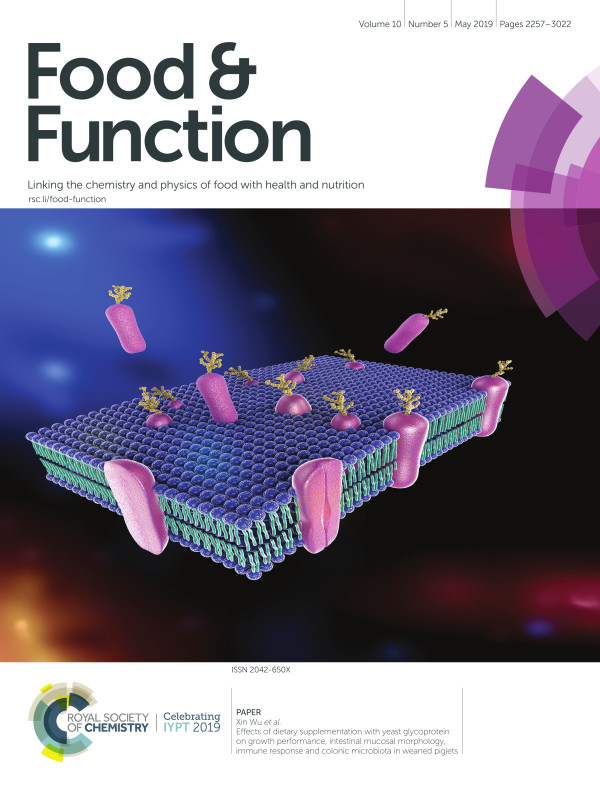 ---
About Fubon Animal Nutrition:
Fubon is a brand of Angel Animal Nutrition. Fubon is committed to developing natural, efficient microbial feed derived from the yeast with Angel's leading technology in yeast industry, providing the best service solutions for the nutrition and health in animals. Angel Animal Nutrition creates value for global feed and animal agriculture customers through continuously upgraded products and professional services.
About Angel:
Angel Yeast Company is a high-tech listed company specializing in yeast and biotech. Product business covers Yeast and Baking, Yeast Extract-Savoury, Nutrition & Health and Biotechnology fields. It is one of the world's leading companies in the yeast industry. Angel has 12 holding subsidiaries and provides products and services for more than 150 countries and regions.
Press contact:
ANGEL YEAST CO., LTD
Address: 168 Chengdong Avenue, Yichang, Hubei 443003, P. R.China
Tel: +86-717-6369520, 6369558
Fax: +86-717-6370680
email: aie@angelyeast.com
---
---