What will Angel smart factories bring to customers?
January, 24th
By C. YP
Nowadays, Angel "smart factories" construction is steadily progressed. So far, Angel's food raw materials and all yeast production lines have realized packing automation. By following "Angel manufacturing planning for 2025", Angel will achieve a high degree of integration of industrialization and informatization by taking full advantage of info, digitization and bio-engineering technology.
what does this mean to the customers?
Meeting customer's demand for standrdization production
Shanghai Babi Mantou, a national chain now with an annual turnover of more than 1 billion, was just a small shop as far back as 20 years ago. "The standardization of raw materials is a considerable factor in large-scale development." Yeast is undoubtedly in these raw materials. "The promotion of high-activity bread dry yeast in China, established the foundation of industrialization development of staple food like baozi, mantou etc." said Wei Fenglu, executive director of Fermented Flour Based Food Association of CCOA.

With the development of economy and increasing number of floating population, mantou, baozi and other chains is under rapid development. It is difficult for big enterprises like Babi, WalMart to promote their business nationwide without the standardization and large-scale of raw materials like yeast and so on. Therefore, the most direct benefit that will be brought by the automatic production of Angel, is to adjust the customers' rapidly growing demands, provide full supply and held customers broaden business scope.
Providing more stable product quality
As for food factories and large chains, the assurance of quality is the foundation, and the stability of quality is above anything else. As the raw material manufacturer, Angel is the source of stable quality products. Promoting automation and intelligentization, meanwhile reducing man-made factors can maximally guarantee stability of the quality and food safety. "This is very direct, the automation and intelligentization of upstream firm can bring the stable and reliable quality to downstream users" said Wang Guohui, principal for Angel food material production line. Now, more than 100 varieties and more than 500 specifications can be produced by Angel production lines, with every product being weighed, metal and foreign maters examined, date examined then encased and stowed automatically.
"It would be very hard to meet customer's demand for high and stable quality, if there is no automation".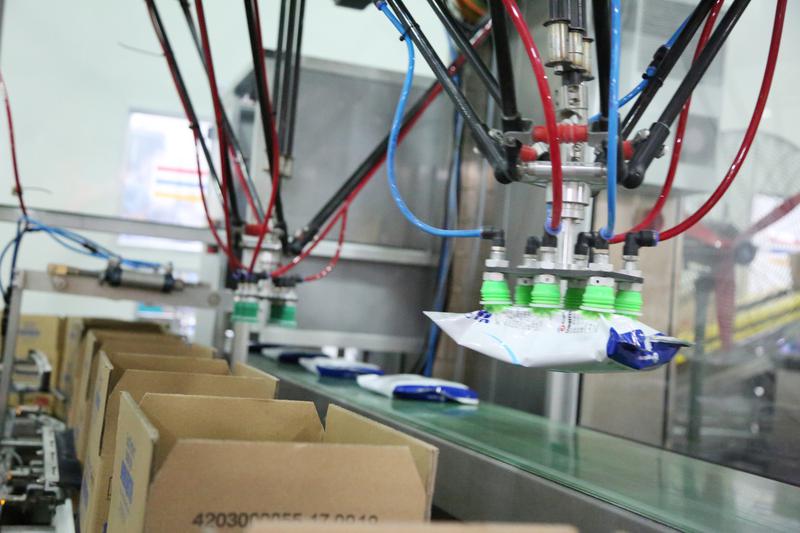 Promoting sustainable development
Of course, the advancing of the progress of automation and intelligentization will bring Angel itself and customers with more prominent efficiency. According to the statics, the capacity has been improved over 10% by production transformation, which equals adding a new yeast factory just by digging the potential. The energy, water consumption has been slashed; carbon emission has been lowered by 5%. The goal is to realize zero complaint for quality. All of these are promoting sustainable development.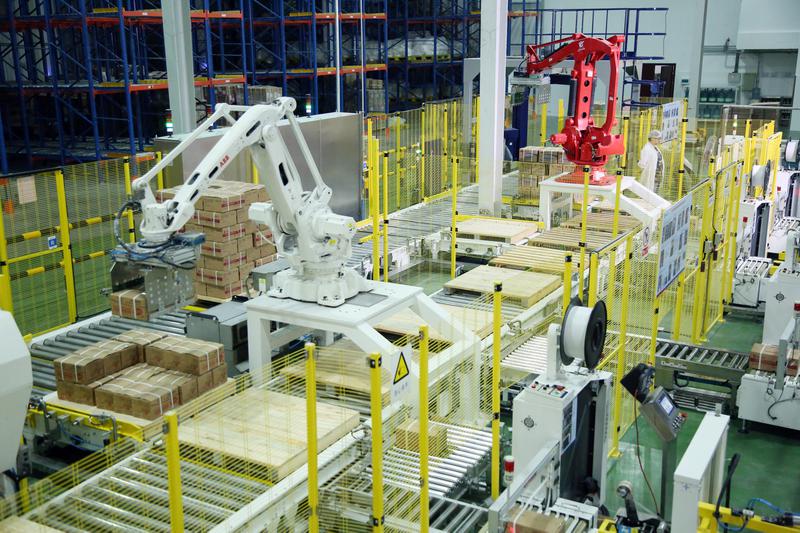 Angel Yeast Company is a high-tech listed company specializing in yeast and biotech. Product business covers Yeast and Baking, Yeast Extract-Savoury, Nutrition & Health and Biotechnology fields. It is one of the world's leading companies in the yeast industry. Angel has 12 holding subsidiaries and provides products and services for more than 150 countries and regions.
Press contact:
Address: 168 Chengdong Avenue, Yichang, Hubei 443003, P. R.China
Tel: +86-717-6369520, 6369558
email: aie@angelyeast.com
---
---