Plant nutrition and protection department attended CAC2017
Plant nutrition and protection department was leaded by GM Tianle Li and attended the exhibition with new products.
Within the exhibition, plant nutrition and protection department launched new packing of FUBON powder organic fertilizer.
FUBON powder organic fertilizer became a shinny star because it is devoted to improve the soil and water, and the new packing is also
the important part of FUBON international brand strategy.
Meanwhile, this product is approved by the customers from Asia and Europe because this is a kind of biological stimulant.
CAC would be held every year and shows pesticides, fertilizers, seeds, equipment of manufacturing and packing, instruments of plant
protection, logistics, consulting, laboratory and supporting services.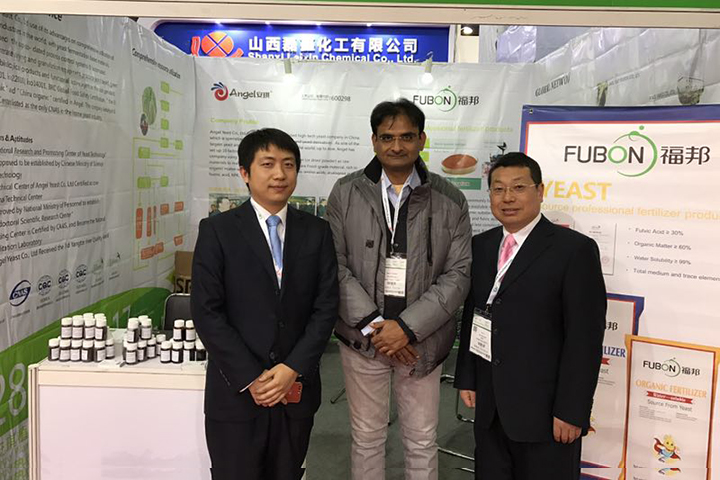 ---
---