Angel participate Intrafood 2016 in Belgium
21 Sep, 2016, Intrafood 2016 was held in Kortrijk Belgium. Angel's distributor Strik participated this exhibition,and Angel joined this food ingredients show together with Strik.
Intrafood is a regional exhibition in Europe, it is held every two years. Most exhibitors and visitors are come from the countries near Belgium.
Angel presented high Umami YE such as KU serious YE and high glutathione Kokumi taste YE on this food show. In the meantime, Angel also demonstrated solutions about salt reduction and sugar reduction with YE to customers. Angel's YE products and solutions attracted many visitors.Visitors also tasted sweet chili sauce samples that used YE, the good taste of chili sauce that added YE received highly praise from visitors.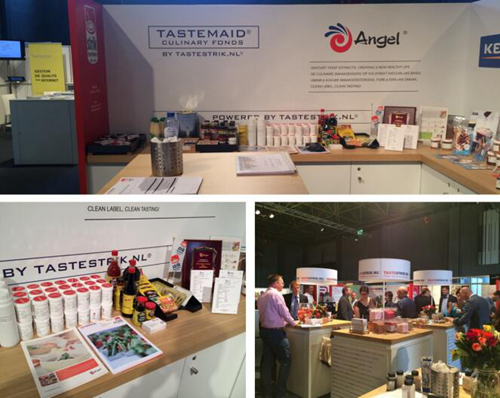 ---
---