Angel YE Team Participated NYIFT 2017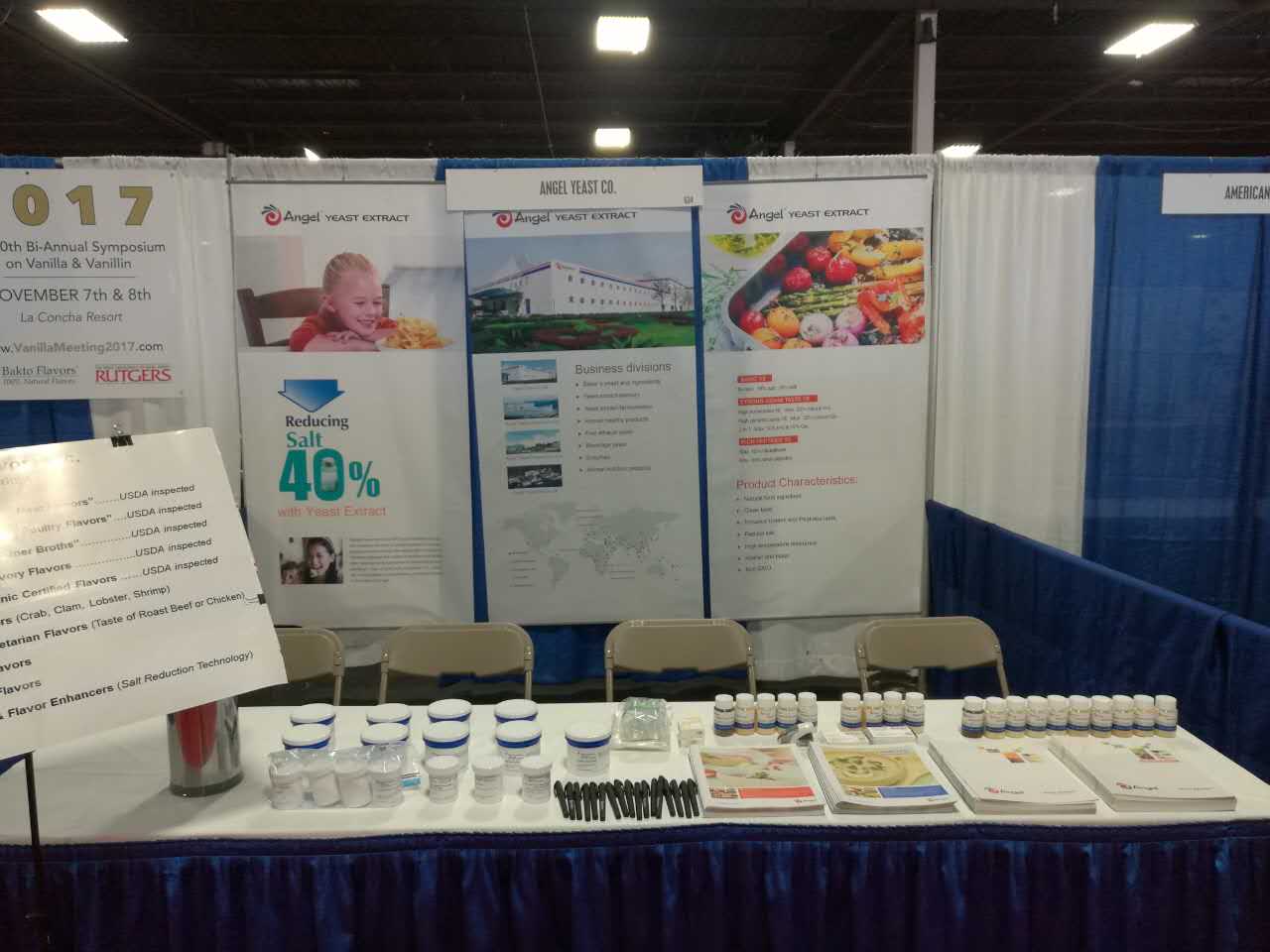 5 Apr 2017, Angel YE sales team participated exhibition IFT held in New Jersey, this exhibition mainly cover Northeast food manufacturers.
In the morning, there is a technical conference which focused on clean label issue, as a natural ingredient of clean label, YE attracted the attention of lots of visitors.
In the afternoon of exhibition, exhibitors received many visitors from different area, many famous food ingredients manufacturers from different food industry such as flavors, snacks and seasonings joined this exhibition.Angel yeast YE team also received many customers during this show, Angel team showed the solution of YE to reduce salt and enhancing strong Umami taste to food products. Angel's solution received positive feedback from customers.
According to the information of organizer, there are more than 300 exhibitors and more than 1200 visitors joined this professional exhibition.
---
---