Custard Powder
Ingredients: Corn starch, Dextrose, Monoglyceride, β-carotene, Food flavor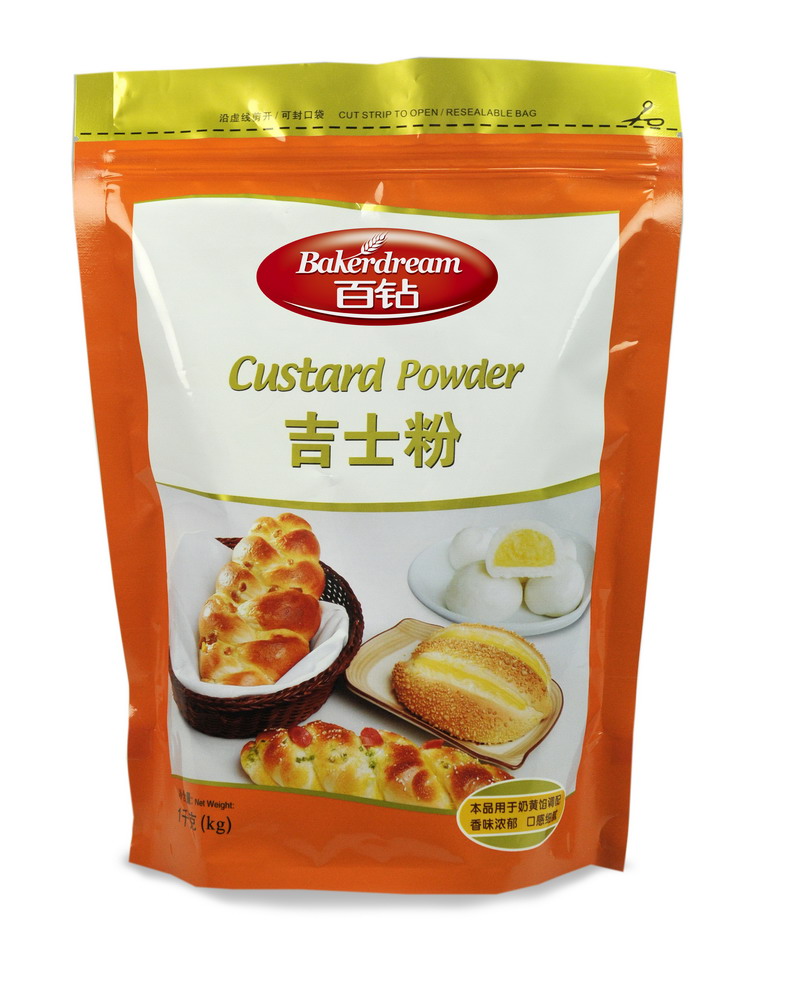 Dosage: Depend on the requirement.
Directions for using:This product is suitable for cake,bread,pudding, mooncake and tar filling making. Mix this product with other ingredients
Usage: Add 100g custard powder,250g sugar to 1000-1200g cold water or cold milk, boil and stir it frequently till it becomes even and smooth.
Production date, batch number and expiry date: See packing
Store in a dry and cool place, please properly seal the packaging after each use.
Shelf life: 12months
Contact Form
Related tags:
custard-powder