New standard of fortified yeast push forward the development of health care industry
March, 14, 2018
By C.YP
Last month, the Standardization Administration of the People's Republic of China published several standards related to food, including the standard of GB/T 35882-2018 fortified yeast. Recently this standard is officially published in national public system.
GB/T 35882-2018 fortified yeast is drafted together by Angel Yeast Company and other 6 companies organized by China Biotech Fermentation Industry Association. After 4 years' of discussion among industry experts,supervision departments production manufactures and user representatives, this standard is officially published in 2018.
The publication of this standard solved the dilemma of "no standard for production, inspecting raw materials and supervision" in the market of this kind of products. It also further supplements the raw material standard in health nutrition industry, and promotes the application and development of this kind of products in the market of health food, foods for special medical purpose and so on.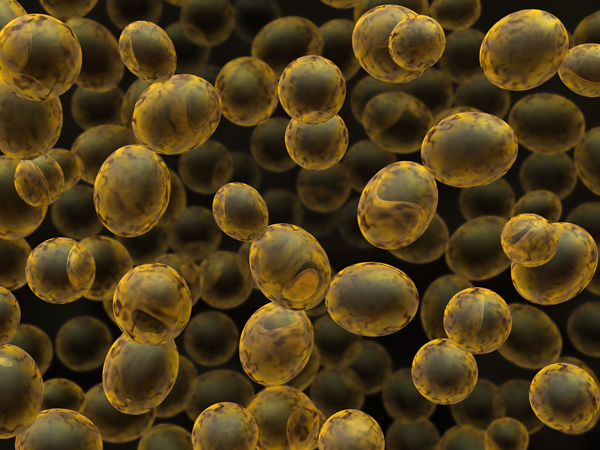 What is fortified yeast?
According to this standard, fortified yeast is a deactivated yeast, often a strain of Saccharom yces cerevisiae, by adding carbon, nitrogen and phosphorus source, mineral substance, vitamin etc… during the process of fermentation and after the transformation, enrichment and metabolism of yeast cell, which will generate one or more nutrients stored in cell with certain amount and be into formation after being separated and post processed.
According to the classification of nutrients, it can be divided into selenium-enriched yeast, Zinc-Enriched Yeast, B group vitamins- enriched yeast, vitamin D-enriched yeast, glutathione yeast,high protein yeast and so on.
It is known that the people in European countries and other developed countries have had the diet habit of having fortified yeast for a long time. Although, compared with other developed countries, the yeast industry started a little late, in 1980s, with the development of some yeast company, like Angel Yeast, China's yeast industry developed with a rapid speed and has reached the international advanced level in technical study, equipment and application area. Right now, the production capacity of yeast in China accounts for more than 30% of global total yield. What's more, the capacity of yeast is keeping growing, with compound annual growth rate (CAGR) of more than 20%.
In recent years, with more and more customers pursuing high quality nutrient, some yeasts with rich nutrient such like selenium-enriched yeast, Zinc-Enriched Yeast, B group vitamins- enriched yeast, vitamin D-enriched yeast are becoming the new trend in health and nutrition field and now growth point in yeast industry, with the characteristic of " natural strain plus organic nutrient"
The producing of rich nutrient yeast is mainly concentrating on larger-scale yeast companies, such like Lesaffre Company, Lallemand Company and Angel Yeast Company.
The publishment of this standard will be in favor of the export of China-produced fortified yeasts, drawing the world's attention on food nutrition field, furthermore pushing forward the development of nutrition and health industry.
About Angel Human Health:
Yeast is the ideal source of human nutrition. Angel created the healthy products that are really suitable for pregnant women, infants, children and the middle-aged. Angel developed a series of food and skincare raw materials, the source of which is yeast, and enhanced product value for many well-known brands.
About Angel:
Angel Yeast Company is a high-tech listed company specializing in yeast and biotech. Product business covers Yeast and Baking, Yeast Extract-Savoury, Nutrition & Health and Biotechnology fields. It is one of the world's leading companies in the yeast industry. Angel has 12 holding subsidiaries and provides products and services for more than 150 countries and regions.
Press contact:
ANGEL YEAST CO.,LTD
Address: 168 Chengdong Avenue, Yichang, Hubei 443003, P. R.China
Tel: 400-106-9966
Email: zhouleia@angelyeast.com
---
---