Specially provided for pets and small animals, pet food is a high-quality food between human food and animal feed. The palatability of pet food depends on the actual color, taste, etc., because most animals have sensory requirements for the color, smell and taste of food, and which encourage them to eat. Pet palatability is a kind of additive to increase the food intake and to promote the digestion and absorption by improving the appetite of animals.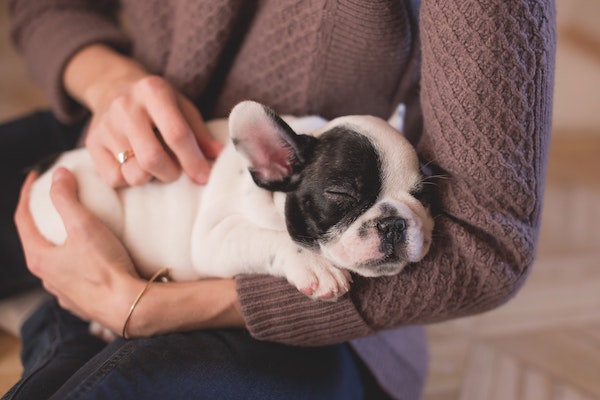 Here is a case of one customer using chicken liver and other raw materials to make pet palatability, he used neutral protease to hydrolyze the raw materials, then added reducing sugar, amino acids and other auxiliary materials to carry out the Maillard reaction at high temperature and follow-up process to get final palatability, but he always felt that the meat flavor of the product was not full enough and the palatability was not good.
After detailed communication, enzyme application engineer of Angel Enzyme gave the following solutions and suggestions:
1. Chicken liver is mashed into homogenate, heat up to the optimal enzymatic hydrolysis temperature of 55 to 60 ℃, and make sure the homogenate can flow through stirring.
2. Add 0.15% of Annzyme® Complex Enzyme PF for the enzymatic hydrolysis, and use 0.15% of Annzyme® Flavour Enzyme FF together to achieve better results.
Annzyme® Complex Enzyme PF can increase the cleavage site of protein, produce different combinations of flavor precursors including small peptides and amino acids, and through the Maillard reaction enlarge the overall flavor for better palatability by creating more volatile flavor substances. Annzyme® Flavour Enzyme FF can also improve palatability by reducing the hydrophobicity and the bitterness of enzymatic hydrolysis products.
As for the problem of heavy fishy smell and bitter taste some users are worried about, it can also be solved by adding the flavor enzyme under the guidance of our engineers, as well as by adding an appropriate amount of dextrin after enzymatic hydrolysis.
---
About Annzyme®:

Annzyme is a new brand for Angel enzymes products. We are dedicated to providing customers with perfect solutions in many fields like baking, proteolysis, nucleic acid hydrolysis, starch further-processing etc, and already built highly automated production lines for enzymes and other biological products. We are committed to become the best enzymes supplier and service provider.
About Angel:
Angel Yeast Company is a high-tech listed company specializing in yeast and biotech. Product business covers Yeast and Baking, Yeast Extract-Savoury, Nutrition & Health and Biotechnology fields. It is one of the world's leading companies in the yeast industry. Angel has 12 holding subsidiaries and provides products and services for more than 150 countries and regions.
Press contact:
Angel Yeast Co., Ltd.
Address: 168 Chengdong Avenue, Yichang, Hubei, P. R. China
Tel: +86-717-6369520
Fax: +86-717-6370680
Email: aie@angelyeast.com