Applications of enzyme preparation in soybean protein processing
December 26, 2018
By Zhan Fei
Soybean protein is the most widely used plant protein product in the food processing industry. Soybean protein can be processed by enzyme, therefore, many kinds of protein products with different properties can be produced.
The application of enzymes in soybean protein food processing was reviewed in this paper.
1. The field of modification of Soybean Protein Isolate
Soybean protein isolated (SPI) is cheap and has good nutritional value, but due to the different proportion and molecular structure of 7S and 11S which are the main two globulin in the SPI, makes the functional properties, such as emulsification, gelation, solubility, foaming ability, oil absorption, and water holding capacity, are significant differences, it greatly limits the application in many food systems.
Enzymatic modification of SPI can hydrolyze peptide bond or (and) amide bond to a certain extent, or covalently cross-link between molecules, to make directional changes in protein functional properties, to meet the food industry's demand for its strong functional specificity. Currently, SPI is modified with a variety of different functional products including gelatin, emulsification, injection, and dispersion, etc.
2. Soybean peptide field
Soybean peptide is produced by enzymolysis or microbial fermentation with soybean meal or soybean protein as the main raw material, with the relative molecular weight less than 5000Da, and the main component is the powdered peptide. Soybean peptide overcomes the weakness of soybean protein in nutrition and has more nutritional and functional characteristics than soybean protein. It is the best nutritional way of soybean protein.
The control of enzymatic hydrolysis is the key to the production of soybean peptide. Enzymatic hydrolysis control includes the selection of enzymes to ensure complete and uniform enzymatic hydrolysis while minimizing the production of bitter substances. At the same time, the enzymatic hydrolysis products will show different biological activities by choosing different enzymes and reaction conditions. On the other hand, the molecular weight of soybean polypeptide should be controlled within a certain range, and the distribution of molecular weight determines the quality and price of products.
3. The field of hydrolyzed vegetable protein (HVP)
HVP is widely used as seasoning and ingredient in processed condiment food, and soybean protein is one of the main raw materials for HVP production because of its high protein content and wide source. Compared with the traditional acid hydrolysis, enzymatic production of HVP has mild conditions. The hydrolysate is peptides and amino acid, which has high nutritional value and functional characteristics. Also, the amino acids are not damaged, the configuration is not changed, and the degree of hydrolysis is easy to control. These determine the enzymatic production is the future direction of plant hydrolyzed protein development [8]. The HVP prepared by enzymatic hydrolysis is an important base for the synthesis of process flavor and also an effective way to improve the flavor of HVP. Production process of soybean peptide:

The main factors affecting the enzymatic hydrolysis are temperature, pH value, enzyme activity, enzymatic hydrolysis time, the amount of enzyme used and so on. Therefore, in the actual operation process, appropriate enzyme types and enzymatic hydrolysis time should be selected according to different raw materials to ensure that raw materials can reach a higher level of enzymatic hydrolysis.
Example of application (Application of complex enzyme ZF106 in soybean peptide production) Soybean protein isolate was dissolved at the ratio of material to water of 1:6-1:10, adding enzyme of 0.5%-2%, enzymatic hydrolysis at 55-60℃ for 3-8h. Soybean peptide powder was obtained by centrifugation, filtration, concentration, and drying after inactivation of the enzyme.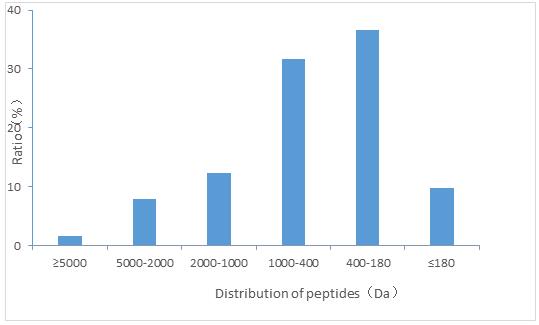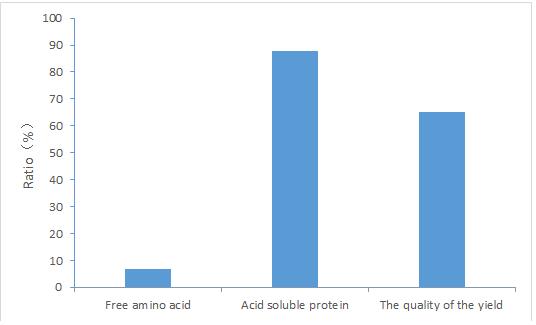 Published by Zhan Fei

Senior engineer of Angel Enzyme Division
About AnnzymeTM:
Annzyme is a new brand for Angel enzymes products. We are dedicated to providing customers with perfect solutions in many fields like baking, proteolysis, nucleic acid hydrolysis, starch further-processing etc, and already built highly automated production lines for enzymes and other biological products. We are committed to become the best enzymes supplier and service provider.
About Angel :
Angel Yeast Company is a high-tech listed company specializing in yeast and biotech. Product business covers Yeast and Baking, Yeast Extract-Savoury, Nutrition & Health and Biotechnology fields. It is one of the world's leading companies in the yeast industry. Angel has 12 holding subsidiaries and provides products and services for more than 150 countries and regions.
Press contact:
ANGEL YEAST CO., LTD
Address: 168 Chengdong Avenue, Yichang, Hubei 443003, P. R.China
Tel: +86-717-6369520, 6369558
Fax: +86-717-6370680
email: aie@angelyeast.com
---
---