Zinc-enriched yeast effectively improves the cognitive impairments caused by Zn deficiency
August 10, 2018
By Alex Liu
Zinc (Zn) highly concentrates in the brain and plays a key role in memory formation and learning processes. Zn deficiency resultsin cognitive impairments, memory deficits, alterations of neuropsychological behavior, and motor development. Diet is the major factor determining Zn deficiency, and insufficient dietary Zn intake affects approximately 17% of the world's population. Thus, dietary Zn supplements or Zn fortified foods are widely used to prevent the occurrence of Zn deficit. As one of the important sources of Zn, Angel Yeast zinc-enriched yeast is undoubtedly an excellent option.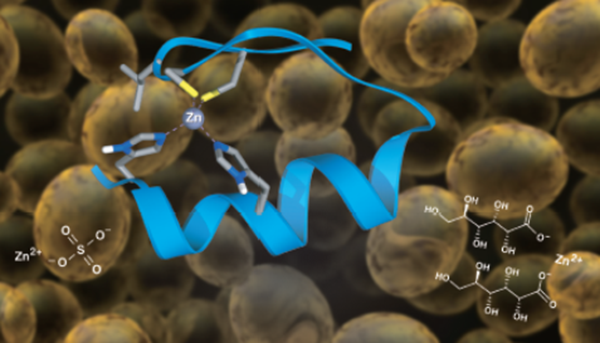 Zinc (Zn) is the second most abundant essential trace element for animals and humans, and it plays a key role in many biological processes, such as cell proliferation and differentiation, signal transduction, metabolism of energy-related nutrients, growth
and development, neurodevelopment, and learning and memory.
As an essential component of the brain, approximately 1.5%of the total body Zn distributes in the brain. Zn, predominantly bound in metalloprotein, is involved in the development of the central nervous system during fetal and postnatal stage, as well as provides structural framework for the brain.
Zn-enriched yeast (ZnY) produced by yeast fermentation isabundant with proteins, peptides, and amino acids, and due to its higher bioavailability and lesser side effects compared to inorganic Zn, ZnY is widely used as the raw material of foods, functional foods, and medicines, such as dairy products, biscuits, beverages, and flour.
Recently, Shuang-Qing Zhang, Ph.D. & Associate Professor from National Institute for Nutrition and Health, published an article "Zinc-Enriched Yeast Improves Learning and Memory Impairments in Zinc-Deficient Rats" in the SCIjournal Biological Trace Element Research. This article fully demonstrates that Zn-enriched yeast effectively improved the cognitive impairments caused by Zn deficiency.
Angel zinc-enriched yeast contains elevated levels of zinc in an all-natural yeast matrix . what's more, it can be used in cosmetics products. Angel Yeast could provide the high-quality zinc-enriched yeast and the corresponding product solutions.
---
About Angel Human Health:
Specialized in yeast and fermentation, AHH is committed to developing innovative, differentiated, science-based functional ingredients and customized solutions, to help our customers get enduring success, as well as contribute to a healthier and sustainable world together.


About Angel:
Angel Yeast Company is a high-tech listed company specializing in yeast and biotech. Product business covers Yeast and Baking, Yeast Extract-Savoury, Nutrition & Health and Biotechnology fields. It is one of the world's leading companies in the yeast industry. Angel has 12 holding subsidiaries and provides products and services for more than 150 countries and regions.
Published by Alex Liu

Sales Manager of Angel Human Health Division
Press contact:
ANGEL YEAST CO.,LTD
Address: 168 Chengdong Avenue, Yichang, Hubei 443003, P. R.China
Tel: +86 717 6369570
Email: Nutritech@angelyeast.com
---
---