Angel Yeast beta-glucan can enhance the immune function in dairy products
May 27th,2020
by Jimmy Fu
As the most common food in people's daily life, dairy products are nutritious and rich in protein, vitamins and minerals. As a new type of functional food ingredients and due to the remarkable immune enhancing property, yeast beta-glucan is also used widely in functional foods and health products. A study showed that dairy products adding yeast beta-glucan (provided by Angel Yeast Co., Ltd.) can significantly improve the immune function of dairy products [1].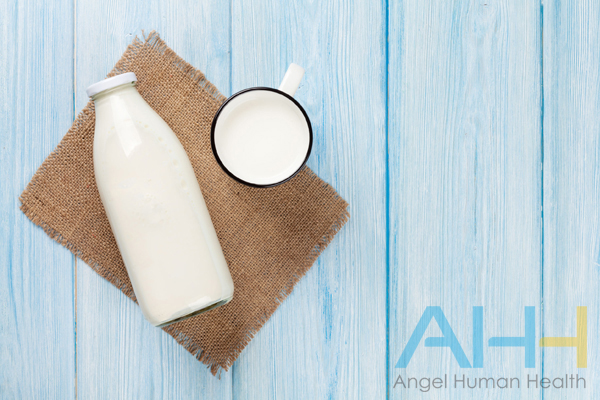 In this study, healthy mice were selected and divided into 4 dosage groups and fed dairy with different concentrations of yeast beta-glucan. The concentrations of yeast beta-glucan were 0, 8. 0, 17. 0, and 50.0g/L, and the dosage in mice was 10ml/kg, once a day. After continuous feed for 1 month, various indexes of immune enhancement function were measured.
Results and conclusion
(1) Cellular immune function
The detection of lymphocyte activity in different groups of mice showed that the 0.5g/kg group was significantly higher than those in the 0g/kg group.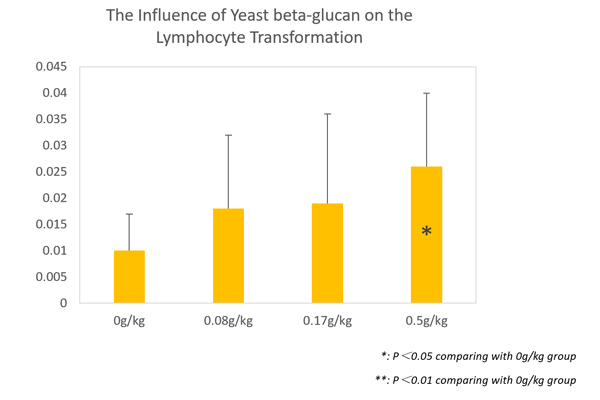 (2) Humoral immune function.
The results showed that the antibody production in the 0.17g/kg and 0.5g/kg groups was significantly higher than those in the 0g/kg group.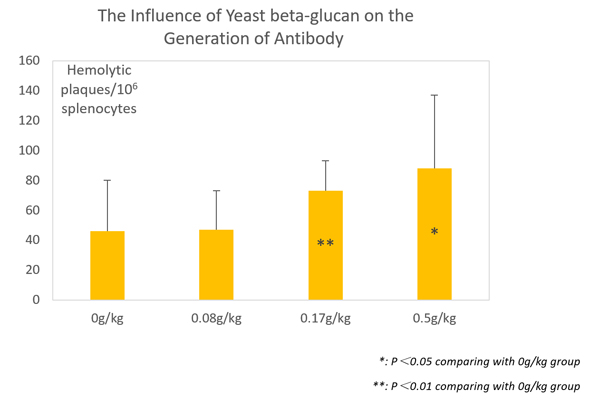 (3) NK cell activity.
The results of NK cell activity measurement showed that the NK cell activity in the 0.5g/kg group was significantly higher than those in the 0g/kg group.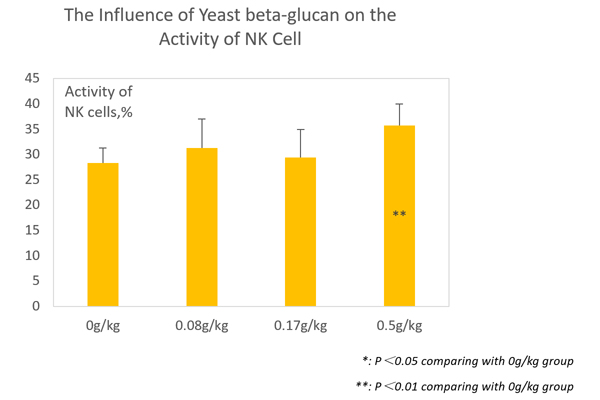 The study confirmed that yeast beta-glucan can significantly enhance the immune function in dairy products. This study laid the theoretical foundation for yeast beta-glucan to be widely used in dairy products. As people continue to pay attention to immune function, it is believed that yeast beta-glucan will continue to be applied to more foods in the near future.
Reference

[1] Ji Guozhi, Qian Wentao, et al. Study of enhancing immune function on yeast β-glucan milk. China Dairy Industry, 2011,39(7), 22-24,28.

---
About Angel Human Health:
Specialized in yeast and fermentation, AHH is committed to developing innovative, differentiated, science-based functional ingredients and customized solutions, to help our customers get enduring success, as well as contribute to a healthier and sustainable world together.


About Angel:
Angel Yeast Company is a high-tech listed company specializing in yeast and biotech. Product business covers Yeast and Baking, Yeast Extract-Savoury, Nutrition & Health and Biotechnology fields. It is one of the world's leading companies in the yeast industry. Angel has 12 holding subsidiaries and provides products and services for more than 150 countries and regions.
Press Contact:
ANGEL YEAST CO., LTD
Address: 168 Chengdong Avenue, Yichang, Hubei 443003, P.R.China
Tel: +86 717 6369570
Email: Nutritech@angelyeast.com
---
---