Alkaline Soil turned into Fertile soil "Fubon" makes the jujubes high-yield and sweeter.
Alkaline soil turned into fertile soil, the good harvest of "Bullet" jujubes in Yuncheng, Shanxi province.
We walked into jujubes field with the fragrance of soil and jujubes while the villagers were picking and packing the jujubes. It was refreshing as I ate a jujube which is thin-peeled and sweet.
"These two rows are not picked yet, these two rows were sold for more than 25000 yuan."
"More than 25000 yuan for only two rows?"
"Yes! It is only 15000 yuan for two rows in other's greenhouse."
The farmers from Miaoshang village, Xia county, Yuncheng, Shanxi province showed us the valuable jujubes with the pleasure of harvest. The earnings is almost twice as before because using the "Fubon" bio-organic fertilizer for a long time. (225bags/ha/year, make the alkaline soil turned into fertile soil by reducing the usage of compound fertilizers year by year.)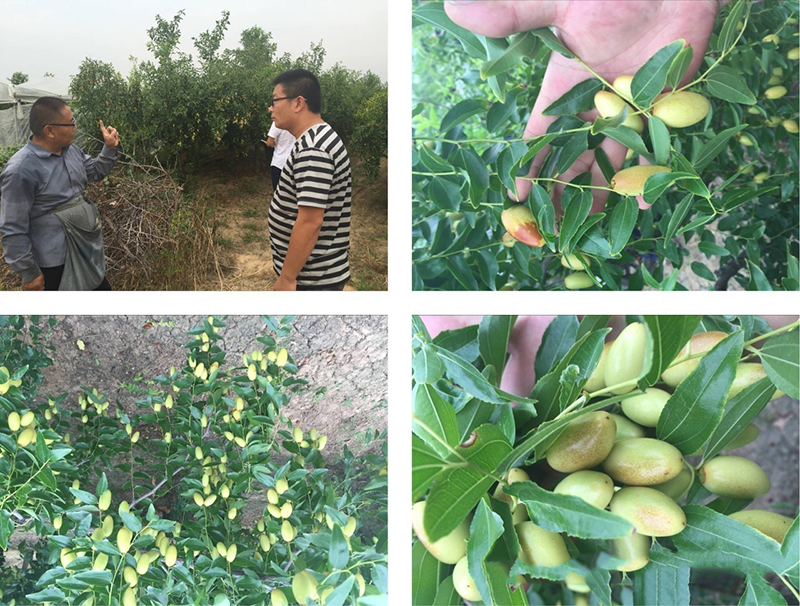 ---
---