July 2nd, 2020
By Jane
On May 3, Chengdu, Sichuan Province ushered in the earliest high temperature day in nearly 60 years, with daily extreme maximum temperature ≥35 ℃. The continuous high temperature for many days may cause a great blow to citrus growers. The leaves of citrus trees may wilt due to long-term high temperature and drought, and the fruits will also suffer from physiological disorder due to high temperature, which will lead to sunburn and fruit drop.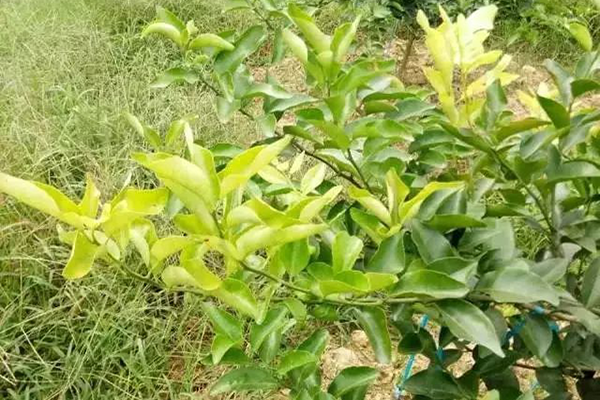 Fig. 1: leaf wilting and curling caused by high temperature and drought
Visited the villages and towns to understand the impact of recent high temperature weather on local citrus farmers. After visiting, it was found that most of Aiyuan lost more than 80% of their fruits and burned, and many fruit farmers suffered heavy losses.
Fig. 2: serious fruit drop in the garden, almost no harvest
Later, we visited the Hemei demonstration garden of fertilization. The results showed that the effect of Fubon yeast biological water-soluble fertilizer combined with high-quality calcium fertilizer was obvious.
On June 3, when we came to master Luo's orchard again in Shouling village. In the past years, the turf in the orchard was also dried up due to high temperature and drought. Fortunately, master Luo used the Hemei formula fertilization scheme, and cooperated with the complete nozzle facilities, the garden's Aiyuan trees were strong, the leaves were extended, and the fruits were beautiful.

Fig. 3: the trees in the demonstration garden are vigorous, the leaves are spreading and the fruits are beautiful
---
About Plant Nutrition:
The yeast source organic fertilizer has the advantages of being nutritional, efficient, environmental friendly, soil-improving, etc., and it is suitable for the application of high added value agricultural products, animal husbandry and economic crops. Angel is the founder of yeast source organic fertilizer, and the products all have passed through the EU Organic Certification and China Organic Certification.

About Angel :
Angel Yeast Company is a high-tech listed company specializing in yeast and biotech. Product business covers Yeast and Baking, Yeast Extract-Savoury, Nutrition & Health and Biotechnology fields. It is one of the world's leading companies in the yeast industry. Angel has 12 holding subsidiaries and provides products and services for more than 150 countries and regions.
Press contact:
ANGEL YEAST CO., LTD
Address: 168 Chengdong Avenue, Yichang, Hubei 443003, P. R.China
Tel& Fax: +86-717-6371118
Email: weiqz@angelyeast.com
zhanjd@angelyeast.com