The development of substrate nutrition soil in response to the progress of the times has very great significance. Given the population growth and urgent demand in sustainable eco-development, the substrate utilization of waste is an important way to solve urban-rural pollution of solid waste and achieve substitution of peat globally. Therefore, the development of substrate nutrition soil plays a decisive role in eco-civilization construction and utilization of solid wastes.
The substrate nutrition soil is witnessing a wider range of applications along with the promotion of soilless culture technology, and soilless cultivation using substrate as nutrition soil and integrating water into fertilizer is of critical importance in high-end fruit and vegetable cultivation. Angel Yeast Co., Ltd is making full use of resources such as composts, vermiculite, perlite, humus, and yeast metabolites to produce substrate nutrition soil, which is featured by safety, porosity and permeability and can be widely applied to greenhouses, household gardening, urban greening, flower market, among other fields. Capable of replacing soil cultivation of seedlings and having full contact with seeds and roots of crops, it is possible to apply top application by delaying one month, meanwhile it has very obvious advantages in promoting germination, increasing plant height and adding fresh weight.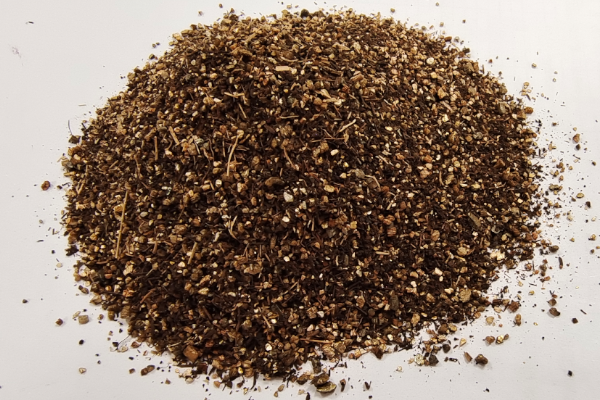 Product of Substrate Nutrition Soil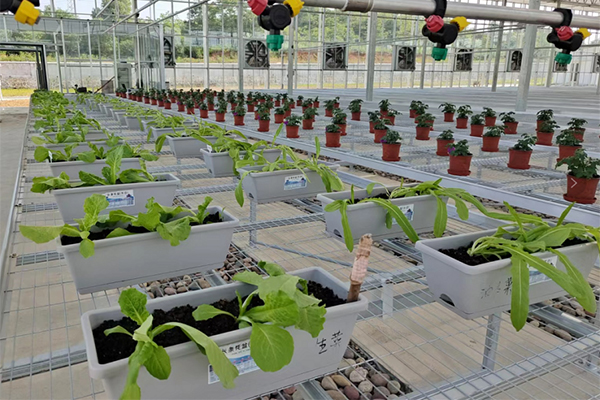 Growth Status of Crops in the Lab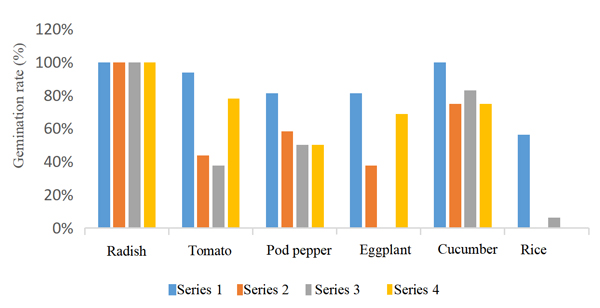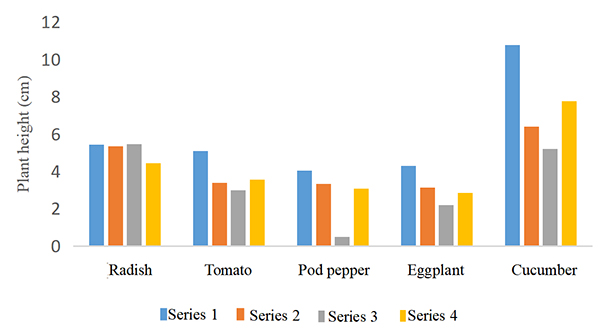 The above-mentioned series 1, 2, 3 and 4 are groups 75%, 50%, 25% and 0%
(Group 0% is coir control group, and other groups are experiment groups)
As a new modern agricultural technique, using substrate nutrition soil for soilless culture is easy to control the components of nutrient solution by adjusting anytime. Under soilless places such as desert, beach and uninhabited island with appropriate lighting and temperature, having a certain amount of fresh water is able to replace soil culture. Falling into water culture, spray (air) culture and substrate culture, soilless culture at the present stage is conducted under controllable conditions, and becomes an effective method to solve problems such as soil acidification, soil salinization, sealing of soil, and continuous cropping obstacles, among others. In addition, soilless culture has many other advantages as follows:
a. Strong crop growing momentum, high yield and good quality;
b. Water saving, fertilizer saving and labor saving;
c. Less plant diseases and pests, refraining from continuous cropping obstacle;
d. Large expansion of the agricultural production spaces;
e. Making contributions to the modernization of agriculture production.
f. Conducting under controllable conditions, soilless culture has become an effective method to solve problems such as soil acidification, soil salinization, sealing of soil, and continuous cropping obstacles, among others.
Angel Yeast will make the best of its own resource advantages, and focus on the fundamental research and application of functional substrate, in a bid to provide users a kind of substrate that is safe, effective and worry-free. An in-depth study on the interactions of microbiology, physics and chemical properties will be carried out based on customized substrate. Having fully met the requirements of seed germination and plant growth on physical and chemical environment of rhizospheric soil, more efforts will be made to expand the research on the integration of nutrition and disease prevention on professional substrate. Meanwhile, more attention will be placed on the substrate formula and modulation technique, optimized application of raw materials, in order to promote the product standard and inspection method of substrate products. The company will take the substrate nutrition soil as an opportunity, add flower fertilizer and other fertilizer products with the modern agriculture as the main direction, and create an entire-growth-cycle solution for high-end crops, thereby benchmarking in modern agriculture.
| | |
| --- | --- |
| | Engineer of Plant Nutrition Division |
---
The yeast source organic fertilizer has the advantages of being nutritional, efficient, environmental friendly, soil-improving, etc., and it is suitable for the application of high added value agricultural products, animal husbandry and economic crops. Angel is the founder of yeast source organic fertilizer, and the products all have passed through the EU Organic Certification and China Organic Certification.
About Angel :
Angel Yeast Company is a high-tech listed company specializing in yeast and biotech. Product business covers Yeast and Baking, Yeast Extract-Savoury, Nutrition & Health and Biotechnology fields. It is one of the world's leading companies in the yeast industry. Angel has 12 holding subsidiaries and provides products and services for more than 150 countries and regions.
Press Contact:
ANGEL YEAST CO., LTD
Address: 168 Chengdong Avenue, Yichang, Hubei 443003, P. R.China
Tel& Fax: +86-717-6371118
Email: weiqz@angelyeast.com