What should be done to make ninety percent of the fruit in the orangery reach the commodity standard
Aug 31st, 2020
By Jane
In Rentian town of Ruijin, Lai has been planting navel oranges for ten years, and now there are more than 2,000 navel oranges trees in 50 mu. Because the orangery is on the hillside which the soil is sandy and gravelly, the soil fertility is relatively lower. Although many fertilizer products have been used in the past, trees are still prone to lack of nutrients.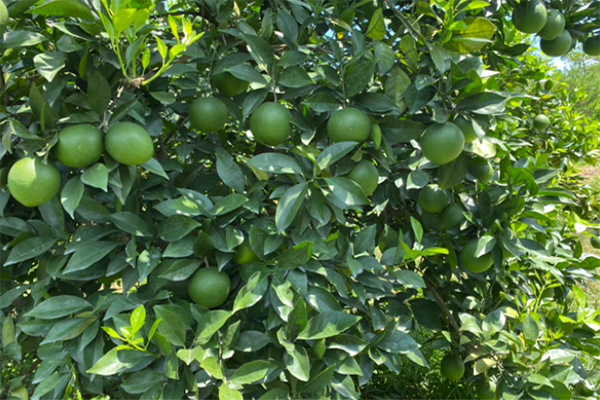 "Formerly, orchard navel oranges varied in size. But now the fruit is evenly sized, 90% are commodity standard which fruit dealers are happy to buy." Lai said with joy. At present, the fruits basically are the standard size and old trees can easily bear 200~300 kg of fruit.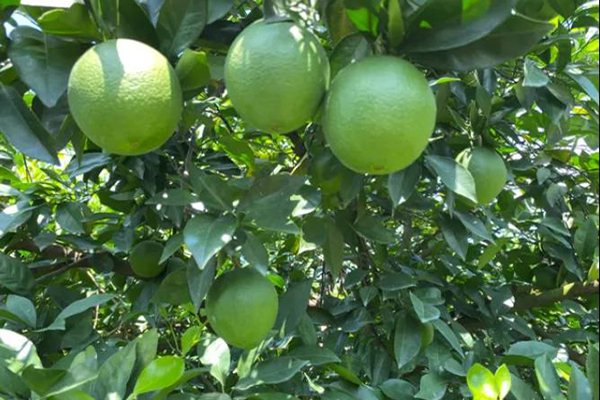 Compared with the compound fertilizers, Lai said that Fubon organic fertilizers are more convenient. "This fertilizer is highly water-soluble, and it is easy to use whether it is drought or rain. In drought conditions, it is suitable for integration of water and fertilizer in low intensity and high frequency, and it is suitable for spraying on rainy days. This year, I sprayed five times and broadcast twice, basically once a month. Because of the convenience, I use 10-20 packs at a time to save labor. Two packs of fertilizer dissolve in more than 15,000 kilograms of water, probably a quarter of kilograms fertilizer for each navel oranges tree." Lai said.
---
About Plant Nutrition:
The yeast source organic fertilizer has the advantages of being nutritional, efficient, environmental friendly, soil-improving, etc., and it is suitable for the application of high added value agricultural products, animal husbandry and economic crops. Angel is the founder of yeast source organic fertilizer, and the products all have passed through the EU Organic Certification and China Organic Certification.

About Angel :
Angel Yeast Company is a high-tech listed company specializing in yeast and biotech. Product business covers Yeast and Baking, Yeast Extract-Savoury, Nutrition & Health and Biotechnology fields. It is one of the world's leading companies in the yeast industry. Angel has 12 holding subsidiaries and provides products and services for more than 150 countries and regions.
Press contact:
ANGEL YEAST CO., LTD
Address: 168 Chengdong Avenue, Yichang, Hubei 443003, P. R.China
Tel& Fax: +86-717-6371118
Email: weiqz@angelyeast.com
zhanjd@angelyeast.com
---
---