PepsiCo to Cut Salt, Sugar and Fat by 2025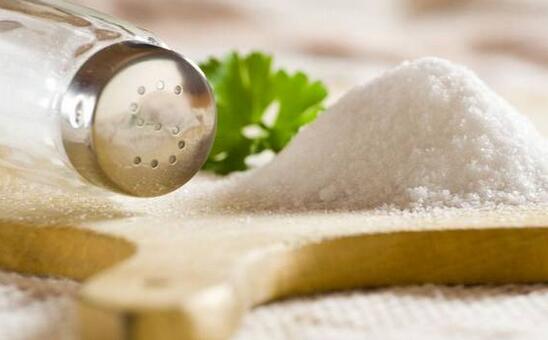 18 Oct 2016 --- PepsiCo is to cut salt, sugar and fat in its beverages and snacks by 2025, as it lays out a number of health and environmental pledges it is undertaking to position itself as a company concerned about the welfare of the planet and its citizens.
The maker of Quaker and Doritos has promised that at least two-thirds of its global drinks portfolio volume will have 100 calories or fewer from added sugar per 12 ounce serving by 2025, up from the current level of around 40 percent.
It has also pledged that at least three-quarters of its food volume will not exceed 1.1 grams of saturated fat per 100 calories and not exceed 1.3 milligrams of sodium per calorie by 2025.
PepsiCo, Coca-Cola and rivals have in recent times looked to revamp their portfolios and offer healthier options amid global concerns about rising obesity levels.
However, campaigners have called for further changes and in some countries are demanding a sugar tax on products.
"To succeed in today`s volatile and changing world, corporations must do three things exceedingly well: focus on delivering strong financial performance, do it in a way that is sustainable over time, and be responsive to the needs of society," said PepsiCo Chairman and CEO Indra Nooyi.
"PepsiCo`s journey is far from complete, and our new goals are designed to build on our progress and broaden our efforts."
The new targets replace 2020 targets that PepsiCo set in 2009 and include environmental goals including reducing food waste by 50 percent by 2025 and designing 100 percent of its packaging to be recyclable by 2025.
Health goals for 2025
At least two-thirds of its global beverage portfolio volume will have 100 calories or fewer from added sugars per 12-oz serving.
At least three-quarters of its global foods portfolio volume will not exceed 1.1 grams of saturated fat per 100 calories.
At least three-quarters of its global foods portfolio volume will not exceed 1.3 milligrams of sodium per calorie.
The rate of sales growth of what the company refers to as Everyday Nutrition products will outpace the rate of sales growth in the balance of PepsiCo's portfolio. Everyday Nutrition products include those that deliver whole grains, fruits and vegetables, dairy, protein and hydration.
It will provide access to at least three billion servings of nutritious foods and beverages to underserved communities and consumers.
The company also reaffirms its commitment to deliver on its Global Labeling and Responsible Advertising to Children Policies. PepsiCo has and will continue to support industry actions in these areas.
Environmental goals
Improve the water-use efficiency of its direct agricultural supply chain by 15 percent in high-water-risk sourcing areas by 2025. These savings equate to the same approximate volume of water used in PepsiCo manufacturing operations.
Improve the water use efficiency of its direct manufacturing operations by 25 percent by 2025. This is in addition to the 25 percent improvement in water-use efficiency the company has achieved since 2006 and will include a focus on high-water-risk areas.
Replenish 100 percent of the water it consumes in its manufacturing operations within high-water-risk areas, ensuring that the water is replenished in the same watershed from which it was extracted.
With the PepsiCo Foundation and its partners, work to provide access to safe water to a total of 25 million people in the world's highest water-risk areas by 2025, a continuation of efforts that began in 2006.
Reduce absolute greenhouse gas emissions across the company's value chain by at least 20% by 2030, with a focus on collaborating with suppliers, business partners and customers to reduce emissions related to agriculture, packaging and transportation.
Sustainably source both direct and major non-direct agricultural raw materials by 2020 and 2025, respectively. Building on its earlier goal, PepsiCo also intends to invest in the necessary measures to complete its plans to sustainably source 100 percent of the palm oil and cane sugar it purchases by 2020.
Achieve zero waste to landfill across its direct operations by 2025.
Reduce the food waste it generates in its direct operations by 50% by 2025.
Design 100 percent of its packaging to be recoverable or recyclable by 2025, while partnering to increase packaging recovery and recycling rates.
Other goals
Expand its Sustainable Farming Initiative (SFI) to approximately 7 million acres by 2025, covering crops that collectively comprise approximately three-quarters of its agricultural-based spend. PepsiCo's SFI is focused on promoting environmentally responsible agricultural practices, improving crop yields and growers' livelihoods, and respecting human rights.
Extend the principles of the company's Supplier Code of Conduct to all franchisees and joint venture partners. These principles already apply to PepsiCo's direct suppliers.
Invest $100 million in partnership with the PepsiCo Foundation to support initiatives to benefit 12.5 million women and girls around the world by 2025.
Continue developing a diverse, inclusive and engaged workforce that reflects the communities where it does business. These efforts include a continued focus on achieving gender parity in PepsiCo's management roles and pay equity for women.
---
---