Teriyaki chicken leg rice |Yeast extract in Asia cuisines
By Willer Wu
May 12, 2021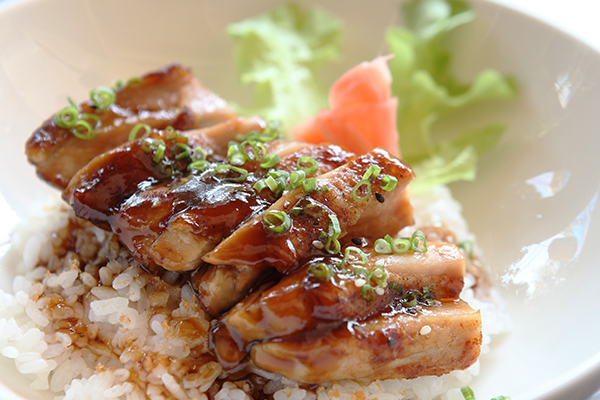 Ingredients:
chicken leg, broccoli, carrot, five-spice powder, salt, soy sauce, honey, rice wine
Preparation:
1. Wash the chicken leg, and drain.
2. Remove the bones with knife, and pat the chicken leg with the back of the knife
3. Use knife to poke some tiny holes on the chicken skin.
4. Marinate the chicken leg with cooking wine, salt, and five-spice powder.
5. Make the teriyaki sauce by adding two spoons of rice wine, one spoon of honey, and two spoons of soy sauce. Mix them well.
6. Heat up a little oil and add in the marinated chicken legs, with the chicken skin downward.
7. Saute the chicken until golden brown on both sides. Add in the teriyaki sauce.
8. Simmer and keep stirring the sauces on low heat until thickened.
9. Wash the broccoli and carrots and cut them into small pieces, blanch them in boiling water with salt and cooking oil. Stir evenly with salt and sesame oil.
10. Pour a little teriyaki sauce on the rice. Cut the chicken evenly into four pieces. Serve with mixed vegetables.
Uncover the secret of soy sauce - Yeast Extract
Angel yeast extract contains rich flavor nucleotides and a large amount of natural micromolecule flavor peptide that makes soy sauce tastier, thicker and lasting longer. Moreover, Yeast Extract can balance the salty taste, restrain the bitter taste, and round off Xian/Umami taste, sweet taste, salty taste, sour taste in soy sauces while contributing to sodium reduction up to 20-40%.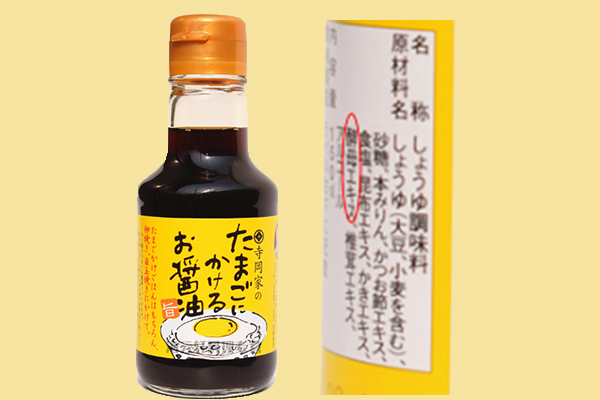 Published by Willer Wu

R&D expert of Protein Nutrition and Flavoring technology center
---
About Angel Yeast Extract-Savoury:
Angel YE (yeast extract) made from edible yeast, by degradation the protein and nucleic acid in the yeast cells into nutritional seasonings with the application of modern biotechnology, has the advantages of increasing the fresh flavor, reducing salt, balancing the odor, strong tolerance and food properties, which promotes the global healthy operation of salt reduction and "clean label ".
About Angel:
Angel Yeast Company is a high-tech listed company specializing in yeast and biotech. Product business covers Yeast and Baking, Yeast Extract-Savoury, Nutrition & Health and Biotechnology fields. It is one of the world's leading companies in the yeast industry. Angel has 12 holding subsidiaries and provides products and services for more than 150 countries and regions.
http://en.angelyeast.com/
Press Contact:
ANGEL YEAST CO.,LTD
Address: 168 Chengdong Avenue, Yichang, Hubei 443003, P. R.China
Tel: +86-717-6369520, 6369558
Fax: +86-717-6370680
Email: yefood@angelyeast.com
---
---