by Zoe Yang
Valentina, Chief Accountant of the Company in Russia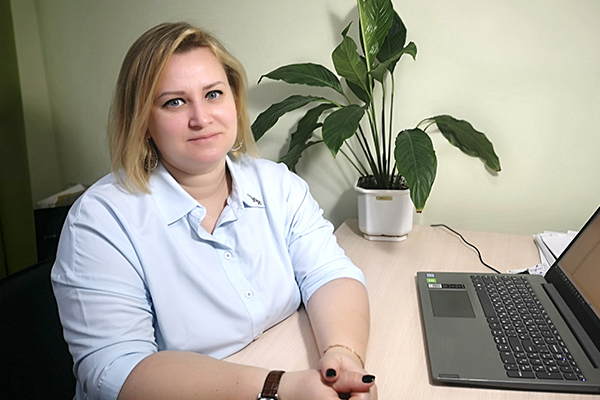 "In addition to financial accounting and management, one of my jobs is actively promoting revenue-enhancing and expenditure control. "
1. Job description and significance:
In addition to financial accounting and management, one of my jobs is actively promoting revenue-enhancing and expenditure control. As a Chief Financial Accountant in Russia, for one thing, I need strengthen the management of tax hidden dangers and handle all work in tax practices with quality on time; for another, I am working on pushing tax reimbursement for export, which can support the Company in Russia to boost subsidy of export freight charges, and its cash flow can be consequently increased and level of profitability can be enhanced.
Besides, I am also endeavor to optimize the internal information coordination procedures of the Company to push forward business development according to demands for business departments and in combination with local conditions in Russia.
2. Challenges and opportunities
With the continuous development of the Company in Russia and increasing growth rate of business sectors, Phase II will soon be in construction. I must be in top condition at all times and keep improving my capability in business-finance integration and financial capability.
3. Gains provided by Angle regarding working support, incentives, training and career development
I am one of the employees who first came to work at Angle in Russia. Up until that point, I have less financial working experience. Angle has provided a platform for me to practice and improve my financial professional skills through its development in Russia, employees and management in China have encouraged me a lot and cultivated me, and taught me how to do well in financial accounting and management of China-invested enterprises.
Through several years of hard work and the company's cultivation, I have accomplished the current results, I am really grateful for that! I am convinced that I will work harder in this company with its increasing growth to repay the company with a higher occupational level.