Angel Animal Nutrition attends VIV Asia 2019
March 13th, 2019
The international show 'from feed to food' for Asia, VIV Asia 2019, took place from March 13 – 15 in Bangkok. Angel Animal Nutrition considers VIV Asia as a key occasion to connect with our importers, distributors and our other business cooperation partners in Southeast Asia.
Angel Animal Nutrition featured at a new location and had a new booth this year at the fair, and launched the new product YeaSense at the exhibition. YeaSense is a kind of yeast essence capable of producing an inhibition ring. At the show, Angel Animal Nutrition had more than a hundred fifty domestic and international visitors. Some of them are old clients and friends, also there are a lot of new potential target feed factories and distributors.
GroPro we displayed on the show attracted many customers from Europe and the United States who want to use GroPro in replacing SDPP and fish meal. A lot of new visitors are attracted by Angel, which reflects the influence and popularity Angel Animal Nutrition in the international has gradually risen. Angel has gradually become the standard model of yeast manufacturing industry.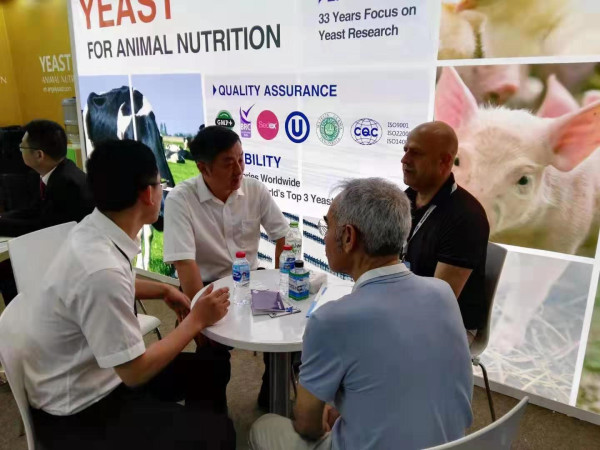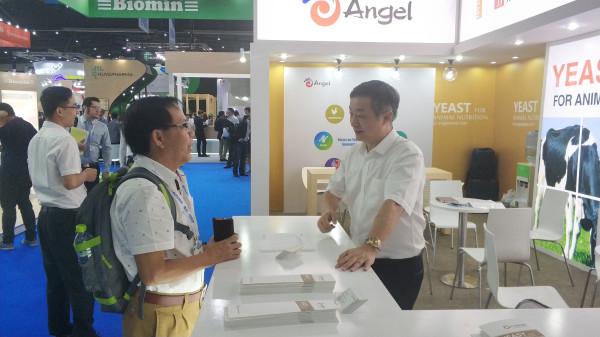 About Fubon Animal Nutrition:
Fubon is a brand of Angel Animal Nutrition. Fubon is committed to developing natural, efficient microbial feed derived from the yeast with Angel's leading technology in yeast industry, providing the best service solutions for the nutrition and health in animals. Angel Animal Nutrition creates value for global feed and animal agriculture customers through continuously upgraded products and professional services.
About Angel:
Angel Yeast Company is a high-tech listed company specializing in yeast and biotech. Product business covers Yeast and Baking, Yeast Extract-Savoury, Nutrition & Health and Biotechnology fields. It is one of the world's leading companies in the yeast industry. Angel has 12 holding subsidiaries and provides products and services for more than 150 countries and regions.
Press contact:
ANGEL YEAST CO., LTD
Address: 168 Chengdong Avenue, Yichang, Hubei 443003, P. R.China
Tel: +86-717-6369520, 6369558
Fax: +86-717-6370680
email: aie@angelyeast.com
Related tags:
viv-asia expo exhibition
---
---