GroPro attracts South African customers
October 12th~14th, Agri-Expo Livestock 2017 is held in South Africa. Agri-Expo Livestock is all about showcasing the livestock industry, creating a platform for trade, encouraging the youth to get involved in the agriculture sector and introducing the public to the diverse range of consumer products delivering from this industry.
Angel Animal Nutrition launches the new product GroPro in the exhibition. GroPro is functional nucleic acid and protein for young animals, which is a feed ingredient derived from yeast. GroPro is an important part of the international brand strategy in Fubon (Angel Animal Nutrition Products).
Meanwhile, Angel also launches a hotspot for international antibiotic alternatives, which receives favor and recognition from South African customers. (2017-10-17)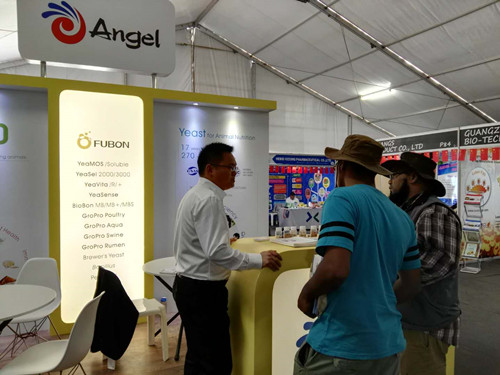 ---
---