GroPro won the "Top Ten Feed Additive Best Seller Award" at the 15th CFTEF
December 12th, 2018
The 15th China Feed Tech and Economy Forum (CFTEF ) was held in Shenyang city on December 7th, which attracted more than 1000 of experts, scholars and company representatives. Angel Animal Nutrition's technical director Dr. Hu gave a presentation on GroPro replacing Spray Dried Porcine Plasma (SDPP).
This forum is organized by China Society of Forestry, Animal Husbandry, and Aquaculture Economics (CSFAFE). It's the most influential forum in China agricultural and animal husbandry industry and generally discussed the orientation of the feed industry development.
The presentation made by Dr. Hu is about the research of utilizing GroPrro in creep feed of piglet, introducing the advanced technology and complete research of GroPro. At the same time, GroPro won the "Top Ten Feed Additive Best Seller Award" at the 15th CFTEF in 2018.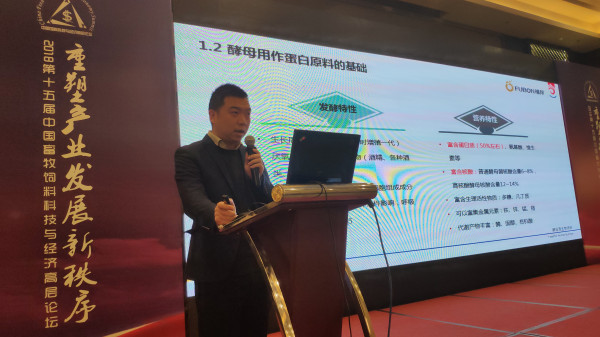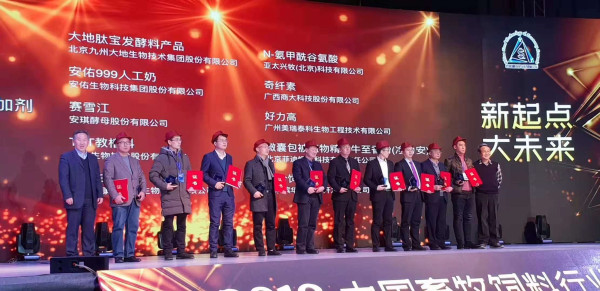 About Fubon Animal Nutrition:
Fubon is a brand of Angel Animal Nutrition. Fubon is committed to developing natural, efficient microbial feed derived from the yeast with Angel's leading technology in yeast industry, providing the best service solutions for the nutrition and health in animals. Angel Animal Nutrition creates value for global feed and animal agriculture customers through continuously upgraded products and professional services.
About Angel:
Angel Yeast Company is a high-tech listed company specializing in yeast and biotech. Product business covers Yeast and Baking, Yeast Extract-Savoury, Nutrition & Health and Biotechnology fields. It is one of the world's leading companies in the yeast industry. Angel has 12 holding subsidiaries and provides products and services for more than 150 countries and regions.
Press contact:
ANGEL YEAST CO., LTD
Address: 168 Chengdong Avenue, Yichang, Hubei 443003, P. R.China
Tel: +86-717-6369520, 6369558
Fax: +86-717-6370680
email: aie@angelyeast.com
---
---