Gut health in poultry and functional yeast seminar in Pakistan
April 24th, 2018
Angel Animal Nutrition held technical exchange meeting on gut health in poultry in Pakistan on April 24th, 2018. There were more than 20 participants from feed mills and farms attending the seminar.
Broilers and layers are now very productive animals, and good gut health is important to ensure that birds are making the most efficient use of feed. Mannan-oligosaccharides (MOS), yeast cell wall improve broiler microflora to strengthen gut health, reduce antibiotic usage and fight resistance
During the meeting, sales representative Andy Xiao gave a presentation about brief introduction of Angel, showing the rapid development and strength of Angel Yeast. Technical engineer Chris Chen from Animal Nutrition Technology Department introduced Fubon feed yeast products and gave several solutions for gut healthy in poultry. Also, GroPro attracted new distributors while Chris introduced how to reduce feed cost by GroPro.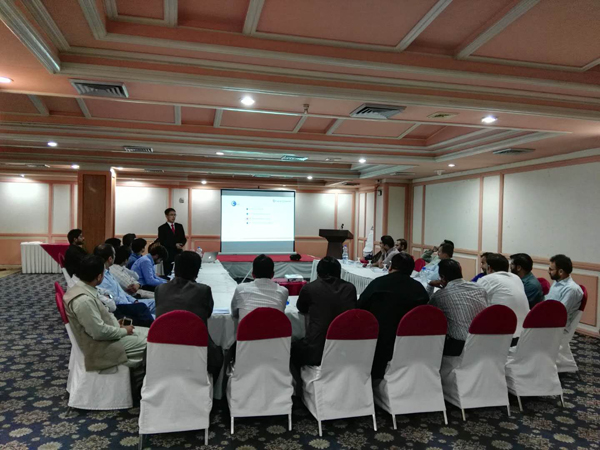 About Angel:
Angel Yeast Company is a high-tech listed company specializing in yeast and biotech. Product business covers Yeast and Baking, Yeast Extract-Savoury, Nutrition & Health and Biotechnology fields. It is one of the world's leading companies in the yeast industry. Angel has 12 holding subsidiaries and provides products and services for more than 150 countries and regions.
Press contact:
ANGEL YEAST CO.,LTD
Address: 168 Chengdong Avenue, Yichang, Hubei 443003, P. R.China
Tel: +86-717-6369520, 6369558
Fax: +86-717-6370680
email: aie@angelyeast.com
---
---