Hydrolyzed Yeast replaces SDPP highly recommended by Academician Yin Yulong
In the third China Biological feed Technology Conference, Mr Yin Yulong, the academician of the Chinese Academy of Engineering, showed that Hydrolyzed Yeast replaces SDPP and Yeast Cell Wall replaces antibiotics research results, among which were the cooperation projects with Angel.
Yin Yulong
Academician of the Chinese Academy of Engineering
SDPP is a common protein raw material and widely used in young animals, but also have many problems, such as high biological safety risk, unstable foreign supplying of goods and intermingled quality of domestic SDPP.
After lots of research and practices, found that Hydrolyzed Yeast has significant effect on SDPP replacement. Soon Angel launched NA series of Hydrolyzed Yeast products, which currently have become one of the pillar products in animal nutrition business and won customer's widespread approval.
In addition, when society draw much attention on the damage caused by forage breeding abusing antibiotic, European Union have already forbidden using antibiotic in forage breeding as antibiotic growth promoter (AGP), America FDA planned to forbidden using preventability antibiotic in animal fodder for 3 years from 2014, which were to avoid consumers appears to drug tolerance after eating animal meat in maximum. Then Angel released replacement antibiotic products represented by Yeast Cell Wall many years ago. Constitutes to good cost performance and stable quality, these products were widely recognized by industry.
Mr. Yin Yulong was fond of yeast source for products for a long time. In the 2014 third Animal early Nutrition Conference, he highly recommended yeast source for products included Hydrolyzed Yeast and Yeast Cell Wall. Besides, Dr. Wu Xin, one of students of Yin Yulong academician, participated in many projects about developing and researching yeast. In this biological technology conference, Dr. Wu Xin made a report named as the research progress of yeast source biological feed arousing participants much more concerns and recognizes.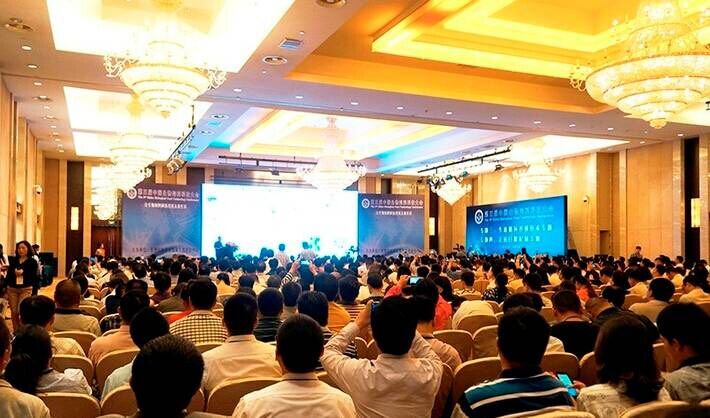 ---
---