More safer plasma alternative GroPro
September15th, 2018
For more than 10 years since GroPro was launched in China, it has been recognized by feed mills and farms worldwide for its improved productivity and efficient plasma replacement solution for livestock.
At present, Angel's GroPro plasma replacement solution is adopted by many industry leaders. The mature GroPro plasma replacement solution has been confirmed by thousands of farms and feed factories around the world.
GroPro is a feed ingredient derived from yeast which enhances all the nutritional and health benefits of yeast. It provides young animals digestible proteins and functional nucleic acids to help them get through critical early growth stages. GroPro also provides exogenous nucleic acids for young animals, which saves time and energy for nucleic acids synthesis, and promotes them growth more rapidly. Proteins in GroPro are in the form of free amino acids and peptides, which will be more helpful in protein synthesis and digestion.
SDPP (Sprayed Dried Plasma Protein) as a regular feedstuff is widely used in young animals' diet, and the application effect of is significant. However, as an animal-derived biological product, the source of blood, processing technology, storage and transportation process are very easy to cause biological safety, homologous infection and other issues. With the unstable supply of foreign products and the uneven quality of domestic plasma protein meal, no plasma animal diet once became the focus of attention.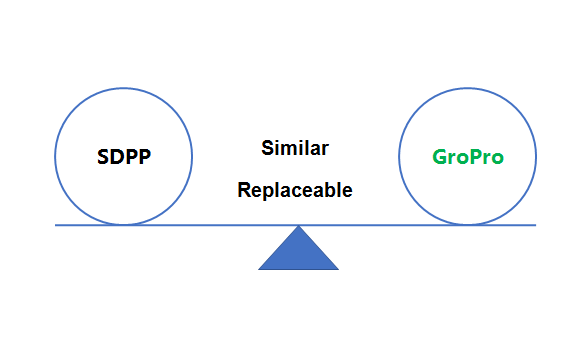 About Animal Nutrition:
Fubon is a brand of Angel Animal Nutrition. Fubon is committed to developing natural, efficient microbial feed derived from yeast with Angel's leading technology in yeast industry, providing the best service solutions for the nutrition and health in animals. Angel Animal Nutrition creates value for global feed and animal agriculture customers through continuously upgraded products and professional services.
About Angel:
Angel Yeast Company is a high-tech listed company specializing in yeast and biotech. Product business covers Yeast and Baking, Yeast Extract-Savoury, Nutrition & Health and Biotechnology fields. It is one of the world's leading companies in the yeast industry. Angel has 12 holding subsidiaries and provides products and services for more than 150 countries and regions.
Press contact:
ANGEL YEAST CO.,LTD
Address: 168 Chengdong Avenue, Yichang, Hubei 443003, P. R.China
Tel: +86-717-6369520, 6369558
Fax: +86-717-6370680
email: aie@angelyeast.com
---
---