New solutions to save cost by Angel Animal Nutrition at ILDEX Indonesia 2017
Angel Animal Nutrition will be featured at a new location and will have a new booth this year at ILDEX Indonesia 2017. Come learn about the new products and solutions we are developing and see how over 20 years of experience in animal nutrition can help animals perform at their best.

ILDEX Indonesia is organized by VNU Exhibitions Asia Pacific Co., Ltd. a joint venture between Jaarbeurs from the Netherlands and TCC Exhibition and Convention Center from Thailand. VNU Exhibitions Asia Pacific develops, with industry partners and exhibition organizers from around the world, executes and internationalizes trade show and conferences from animal production and processing to technology, from agriculture to innovations and from pets to medical and laboratory sectors. VNU Exhibitions Asia Pacific successfully applies its concepts and know-how across industries and in all Asian countries. Through its international network and global reach, VNU Exhibitions Asia Pacific builds marketplaces in Asia – for the world.
Angel has spent more than ten years on the research and application of yeast feed. GroPro is the new yeast feed developed by Angel, which not only provides excellent protein source, but also provide young animals functional ingredients such as nucleic acid and small peptide for growth. It is matched GroPro with other feedstuff reasonably has been accepted by many feed mill clients. GroPro is gradually becoming mainstream of functional feedstuff in young animals' diet in China. (2017-9-21)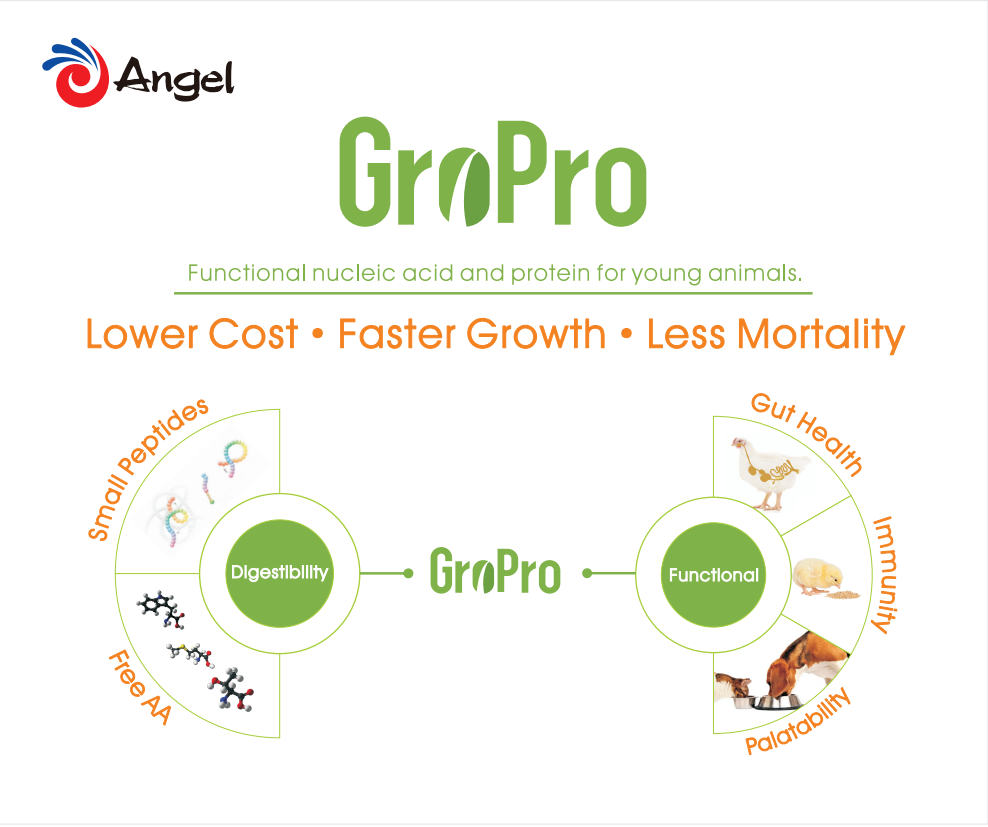 ---
---