Q1 report of 2020 of Angel
April 30th,2020
by Zoe Yang
In the first quarter of 2020, Angel Group put the epidemic prevention and control first, took full advantage on their multiple factories and mass production, adjusted marketing strategies in time, and made a good beginning with revenue growing by 12.68% year on year.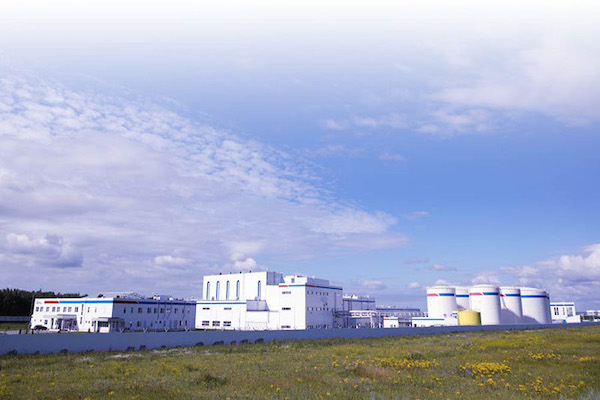 Ensuring the stability of production and operation
Angel set up the COVID-19 epidemic prevention and control headquarter on 22nd of January. In order to ensure the stability of production and operation during the epidemic period, the company rented seven hotels for the centralized accommodation of 1365 employees to ensure the normal production and operation of the company on the premise of doing well in various prevention and control measures.
During the epidemic period, the company produced a total of 39,700 tons of yeast and 11,800 tons of yeast extract, which has guaranteed the needs of residents' living at home.
In addition, in view of the growing epidemic situation abroad, the company has set up an epidemic response team for international business, to study and formulate international market response strategies in time.
In the first quarter, there were no confirmed cases of COVID-19 in the group's overseas and domestic subsidiaries.
Elaborating the foreign aid
The company donated 1 million Yuan to Yichang Red Cross Society and Wuhan Charity Association, 5 million Yuan worth of Angel's new nutrition and health products, and 300 sets of protective clothing to Yichang Central People's hospital.
After the outbreak of the COVID-19 in foreign countries, Angel donated 150,000 medical masks, 4,250 N95 masks and 300 sets of protective clothing to 245 customers and partners in 64 countries.
---
About Angel:
Angel Yeast Company is a high-tech listed company specializing in yeast and biotech. Product business covers Yeast and Baking, Yeast Extract-Savoury, Nutrition & Health and Biotechnology fields. It is one of the world's leading companies in the yeast industry. Angel has 12 holding subsidiaries and provides products and services for more than 150 countries and regions.
Press contact:
ANGEL YEAST CO., LTD
Address: 168 Chengdong Avenue, Yichang, Hubei 443003, P. R.China
Tel: +86-717-6369520, 6369558
Fax: +86-717-6370680
email: aie@angelyeast.com
Related tags:
---
---