An inspection journey to Angel Cairo headquarters
May 22nd, 2018
By C.yp
Recently, the member of Standing Committee of the CPC Hubei Provincial Committee and secretary of the CPC Yichang Municipal Committee, accompanied by Party Secretary and President Yu Xuefeng, inspected the Egyptian Angel factory and Angel Cairo headquarters.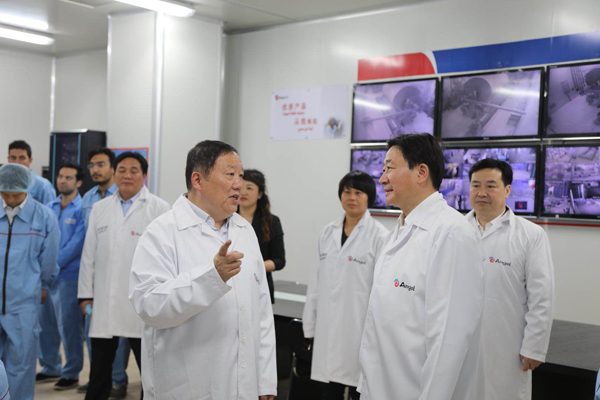 During the journey, President Yu gave a speech about the development of Angel Egypt Factory and the role that it plays in the economic and social develpment of Egypt.
"Five years ago, a modern yeast factory was built in Beni Suef. After five years, Angel Egypt has created outstanding economic and social benefits by providing good quality products and services to Egyptian baking industry,bringing a lot of foreign currency to Egypt", President Yu said, "Angel Egypt attaches great importance to environment protection and has invested significant funds on fermentation liquor treatment."
The production capacity of Angel Egypt has increased from 15000 tons to 23000 tons, expecting to reach 35000 tons next year, becoming one of the largest yeast factories in the world. After the YE production line was put into operation, Angel Egypt will expand its exports to EU and some international big companies, such as Unilever and Nestle Company. As an environmental friendly factory, which promoted the agriculture circular economy, Angel Egypt has drawn attention of EBRD (European Bank for Reconstruction and Development) which voluntarily loaded 52 million dollars to Angel Egypt Factory.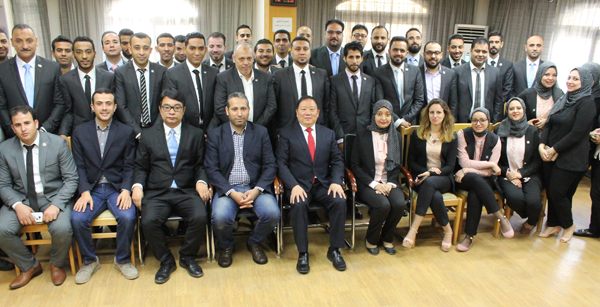 "The emission of Angel Yeast Company is 'Focus on yeast biotechnology, innovate for healthy life' and the goal of Angel Egypt is to 'well build Angel Egypt Factory, promote the development of Egyptian industry'", President Yu said, "Our employee should keep it in mind that what we are pursuing is not short-term interest. We are aiming at building centurial Angel and achieving sustainable development.
Angel Yeast Company is a high-tech listed company specializing in yeast and biotech. Product business covers Yeast and Baking, Yeast Extract-Savoury, Nutrition & Health and Biotechnology fields. It is one of the world's leading companies in the yeast industry. Angel has 12 holding subsidiaries and provides products and services for more than 150 countries and regions.
Address: 168 Chengdong Avenue, Yichang, Hubei 443003, P. R.China
Tel: +86-717-6369520, 6369558
email: aie@angelyeast.com
---
---