Angel Chairman Yu Xuefeng met with acting governor of the Lipetsk region, Russia
February 27, 2019
By C.yp
On February 26, 2019, Yu Xuefeng, the chairman of Angel Yeast Company met with Igor Artamonov, acting governor of the Lipetsk region, Russia. The investment issue is the main content of this meeting. This meeting is set up for the preparation for the completion ceremony of Angel Yeast new plant in Lipetsk region, which is also a great step for the mutually beneficial cooperation between the Lipetsk region and Chinese enterprises. The official completion ceremony is scheduled on February 27, 2019.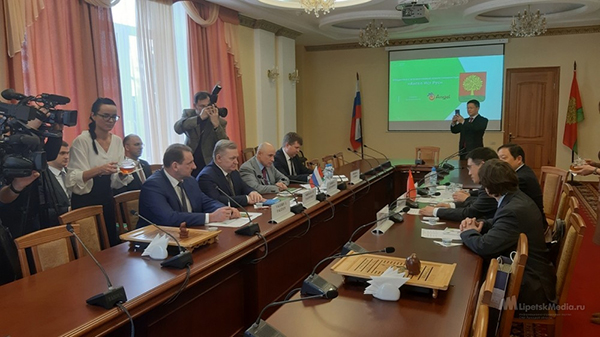 Since 2016, Angel Yeast Company has created 559 jobs in this rejoin. Angel has built staff quarters for Russian employees, provided professional skills and comprehensive management training, and established a sound health care room. At the same time, Angel also actively participated in various ethnic, cultural and sports activities at the state and district levels to help local residents build parks and beautify their lives. Meanwhile, every year, Angel Company pays taxes and pays social security on time, and is awarded as the credit taxation enterprise by the local tax authorities. Angel has paid more than 43 million rubles tax to the government.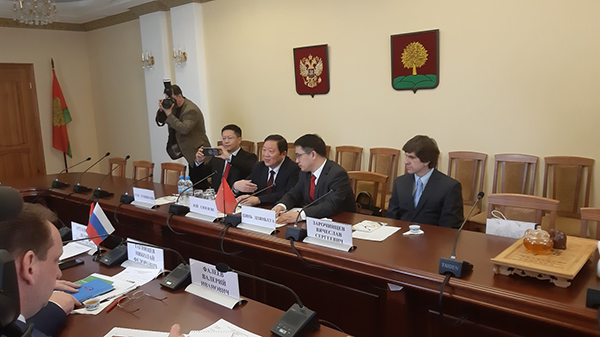 The development of Angel Yeast Company has undoubtedly devoted great contribution to the economic development in Lipetsk region.
To learn more, please check this Video on scene
Angel Yeast Company is a high-tech listed company specializing in yeast and biotech. Product business covers Yeast and Baking, Yeast Extract-Savoury, Nutrition & Health and Biotechnology fields. It is one of the world's leading companies in the yeast industry. Angel has 12 holding subsidiaries and provides products and services for more than 150 countries and regions.
Address: 168 Chengdong Avenue, Yichang, Hubei 443003, P. R.China
Tel: +86-717-6369520, 6369558
email: aie@angelyeast.com
---
---