Angel Egypt International Dealer Conference held in Cairo
November 22, 2018
By C.yp
On November 19th, the Egyptian International Dealer Conference was held in Cairo Egypt. The theme of this conference is "Common brand, Common home, Common development." Chairman of Angel Company Yu Xuefeng, general manager assistant, Liu Jinsong, and more than 120 dealers from 23 countries attended the meeting.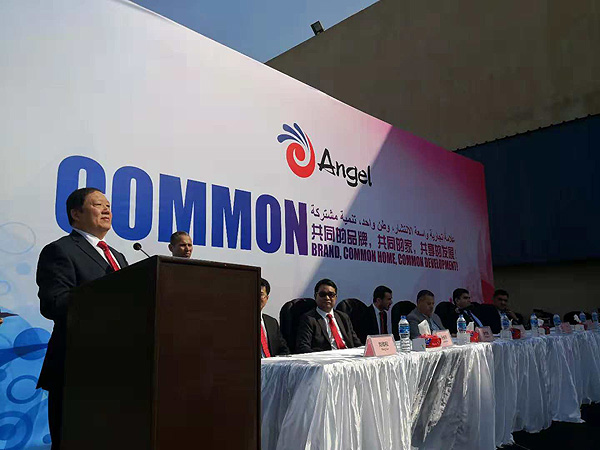 The governor of Bennover, Egypt, attended the welcoming ceremony and delivered a speech. He said: "Egypt's relations with the Chinese government and the Chinese people have made a remarkable progress and development during the new presidential period, for which Angel has made an indelible contribution.
At the dealer meeting, Liu Jinsong, general manager assistant of Angel Company, general manager of Baking International, and Hu Xinping, deputy general manager of the Baking Technology Center, respectively reported on new products and market development requirements.
Chairman Yu Xuefeng elaborated on the significance of this meeting: firstly, let people know more about the development of Angel Egypt Company; secondly, strengthen communication, exchange market information, solve market problems; thirdly, set new goals and promote long-term strategic cooperation.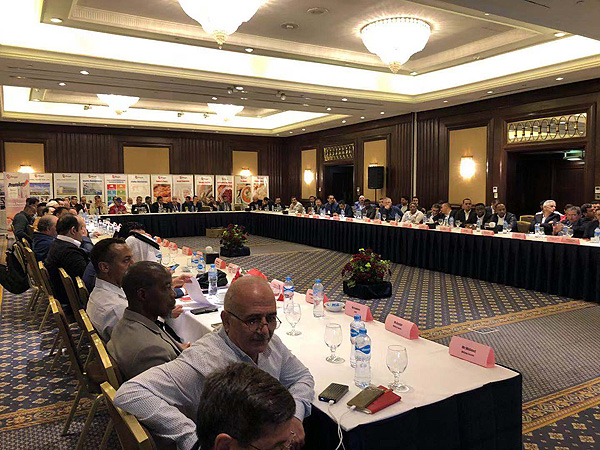 Yu said that the Egyptian Angel is the first yeast plant that Angel has built overseas and is a milestone in the development of Angel Internationalization. With the further development of Sino-Egyptian relations, Angel will expand production capacity, increase varieties, to better serve the global market.
Ahmad Abdulwahab Abed, dealer from Saudi, said that he is very proud to cooperate with Angel. The quality of Angel products is very satisfactory. Regularly visit , and technology support of Angel further enhances customer satisfaction – something that other brands do not have. He said that he expects to achieve more cooperation with Angel in the future.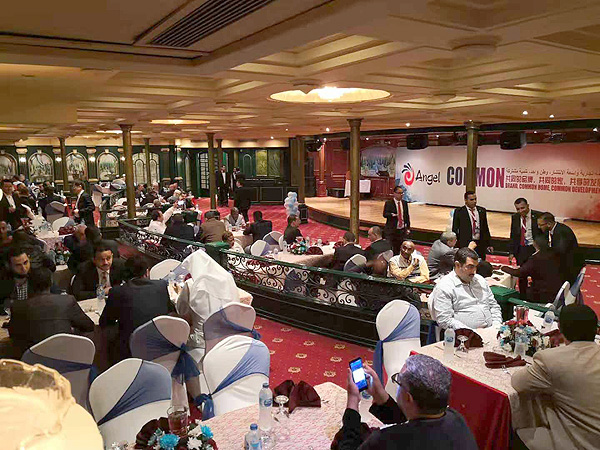 Angel Yeast Company is a high-tech listed company specializing in yeast and biotech. Product business covers Yeast and Baking, Yeast Extract-Savoury, Nutrition & Health and Biotechnology fields. It is one of the world's leading companies in the yeast industry. Angel has 12 holding subsidiaries and provides products and services for more than 150 countries and regions.
Address: 168 Chengdong Avenue, Yichang, Hubei 443003, P. R.China
Tel: +86-717-6369520, 6369558
email: aie@angelyeast.com
---
---