Bakers from Angel Russia and Egypt Company came to Angel for training
May 16, 2019
By C.yp
On the morning of May 13th, three bakers from Angel Russia and Egypt Company for a 5-day training, Chairman Yu Xuefeng and Deputy President Wang Xishan met them and expressed their warm welcome and their sincere wishes.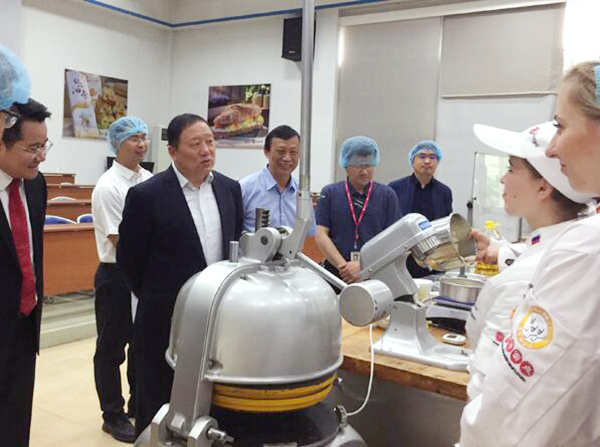 Days before, the three chefs participated in Bakery China, servicing the customers globally and acknowledging the trend of bakery industry. The training program started from May 10th for them, in which they accepted full and systematic training courses of company culture, application technology, product R&D, experiment and test, data processing and others. They also visited 3rd Production sector of factory in Angel headquarters, food ingredients line, and got deep insight of yeast and ingredients' production knowledge. Meanwhile, they also reported their jobs and duties and related managers listened, evaluated and propose detailed requirements. Besides, they also visited local pastry shops and learn the skills of market promoting.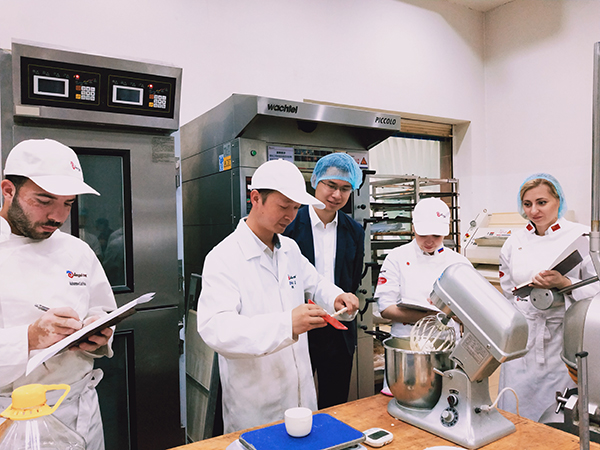 We have a small interview with them during the break of their training: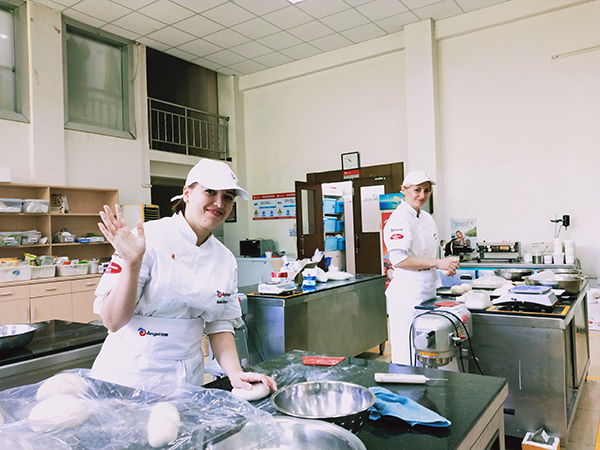 How will you be trained about baking here in this baking center?
About 5 days
How do you feel about this training?
Anastasza: "Through this training, I got a new impression about Angel Yeast Company and I knew how to better work with Chinese people."
Galina: "I love to work here. I think this training is very useful. I have some new insights and a deep understanding about baking and about my job."
What do you think you will gain after this training?
Anastasza: "Through this training, I have learned the characteristics and advantages about Angle's products like butter, bread improver, baking powder etc. by the contrast experiment of Angel's products and that of its competitors."
Galina: "I learned how to do the contrast experiment and got to know the difference between our products and other companies' products."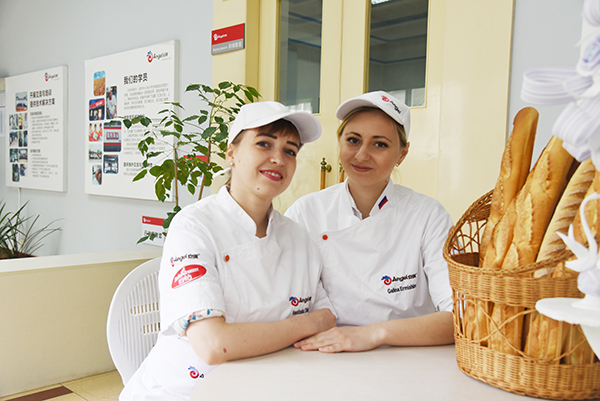 This training aims at enhancing their sense of Angel, improving the related knowledge and skills, cultivating basic capability of research, of data analysis and of experiments conclusion and promoting the establishment of R&D centers abroad.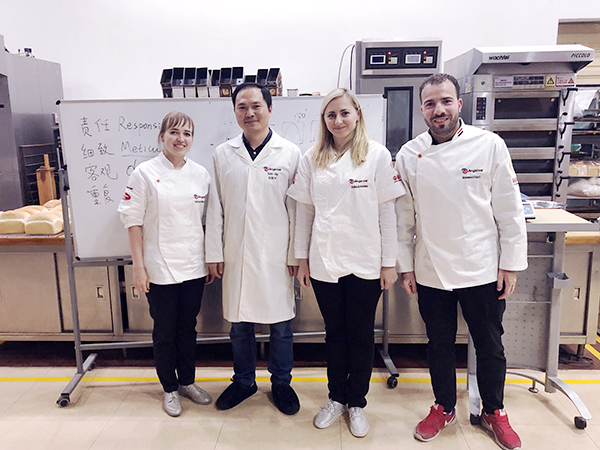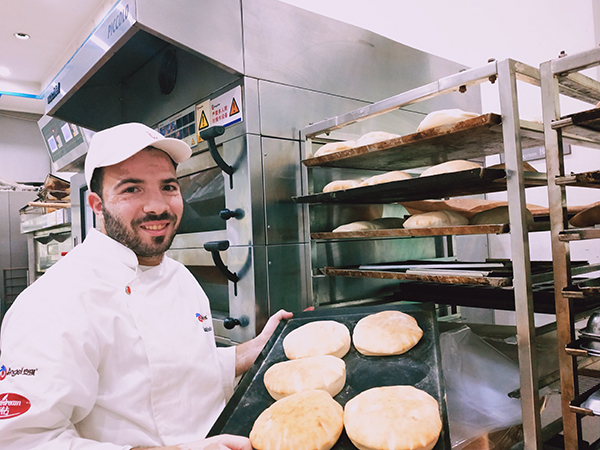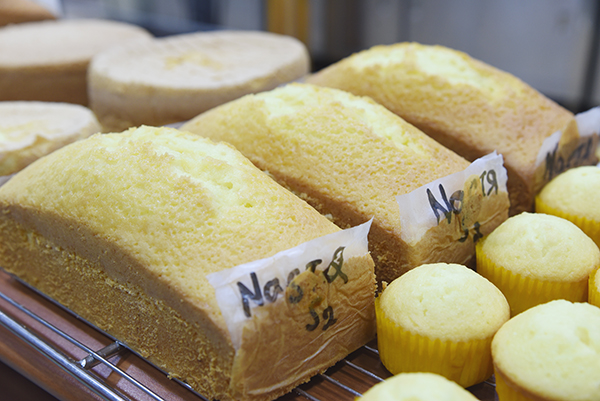 Angel Yeast Company is a high-tech listed company specializing in yeast and biotech. Product business covers Yeast and Baking, Yeast Extract-Savoury, Nutrition & Health and Biotechnology fields. It is one of the world's leading companies in the yeast industry. Angel has 12 holding subsidiaries and provides products and services for more than 150 countries and regions.
Address: 168 Chengdong Avenue, Yichang, Hubei 443003, P. R.China
Tel: +86-717-6369520, 6369558
email: aie@angelyeast.com
---
---