Distributors gather at Lipetsk, witnessing the achievements of Angel Russia Company
July 30, 2018
By C.yp
On July 26th, the Angel distributor conference was held in Lipetsk, Russia, with the theme of "Co-brand, Co-home, shared development". Nearly one hundred distributors from Russia, CIS countries the Middle East and Africa were invited to attend this conference jointly discussing the development plan.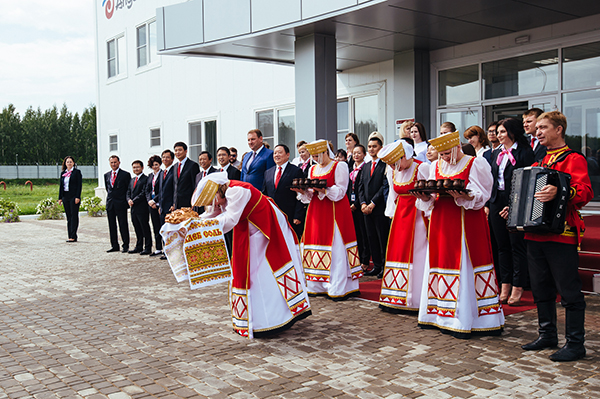 Distributors are welcomed with the most solemn "bread and salt" etiquette in the traditional culture of the Slavs.Before the conference, distributors were guided by Qin Jianhua, general manager of the Russian company and other managers to have a tour of Angel Russia Factory. After the visit, many distributors praised Angel for fulfilling the promise of "establishing Russia's most advanced yeast factory", and it is a successful investment in implementing the "One Belt, One Road" initiative. They also said that they become more confident in the further cooperation with Angel Company.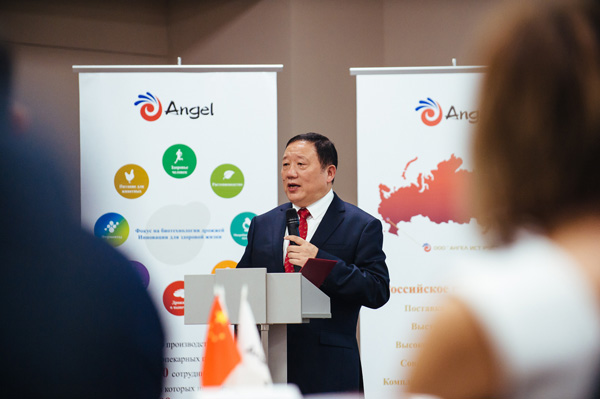 At the conference, Chairman Yu Xuefeng expressed his welcome and gratitude to the distributors'visit and clarified the significance of this conference: firstly, introducing the scale and advancement of Angel Russia Factory, enhancing cooperation confidence; secondly, enhancing communication and exchanges, discussing market growth plans; thirdly, enhancing mutual trust and friendship and promoting long-term strategic cooperation. He said :" Angel -- Co-brand, Co-home, is an important concept formed by Angel and its distributors. Pursuing customer value is the basic way to achieve corporate value. Angel, while creates value for customers, will also create value for distributors.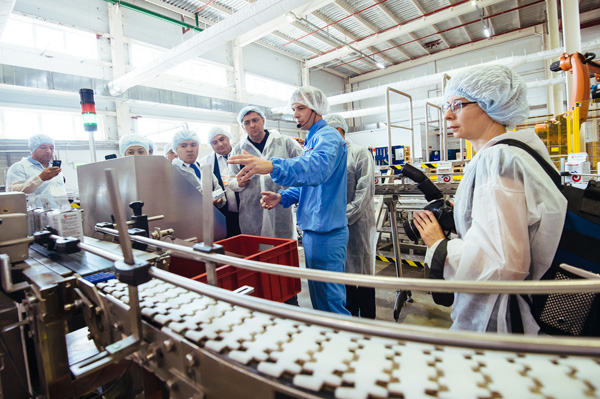 The Angel Russia factory is an important milestone in Angel's internationalization strategy. The establishment of the Russian factory will enhance Angel's service quality and response speed to Russia and neighboring countries, reduce the pressure on distributors' funds and costs, improve product competitiveness.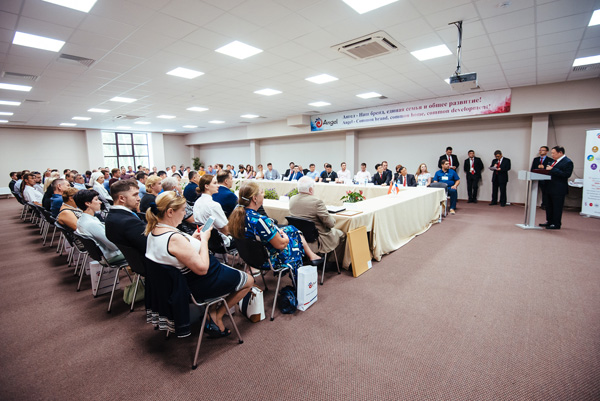 The distributor representative from Ekaterina Fort said: "in the one year cooperation with Angel Company, Angel's products are very competitive in terms of price and quality. The service provided by Angel team, like assisting market development, solving market problems, including providing technical support, advertising, promoting products etc. is truly beyond expectation.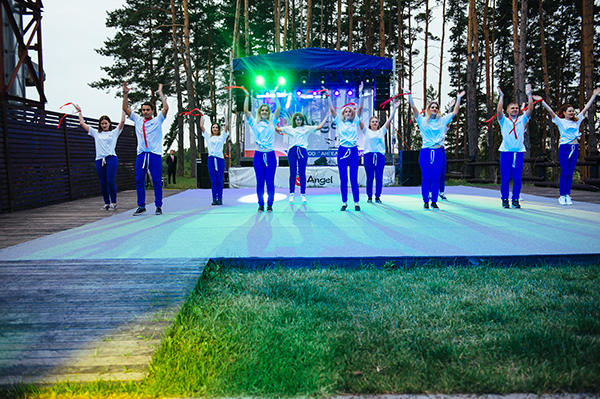 After the conference, a grand party was held. Russian employees presented Russian traditional Cossack dance and "small yeasts" to the distributors.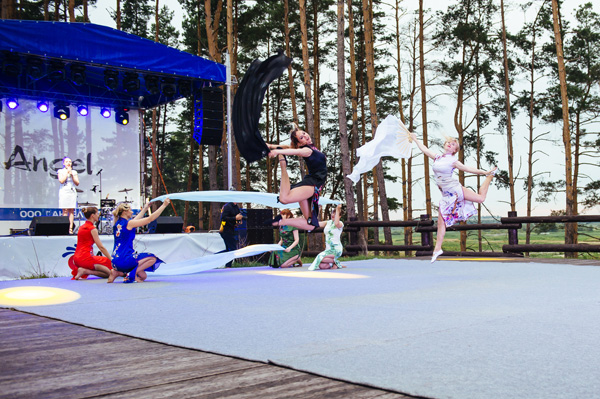 About Angel Yeast Russia:
Located in the Dankov Special Economic Zone in Lipetsk, Angel Yeast (Russia) Co., Ltd. was founded on August 18th, 2015. The company is a wholly-owned subsidiary of Angel Yeast (China) and the second overseas company invested in by the Angel Yeast Company.
The company started construction at the end of 2015 and began trial operation after the work was completed in August 2017. It has provided 300 job opportunities for local residents. It will substantially enhance Russia's yeast manufacturing level, improve the supply capacity of domestic yeast products to the local market and promote the evelopment of the Russian baking industry.
Press contact:
Address: 168 Chengdong Avenue, Yichang, Hubei 443003, P. R.China
Tel: +86-717-6369520, 6369558
email: aie@angelyeast.com
---
---