Epidemic prevention materials are already on the way to oversea customers
March 27th,2020
by Zoe Yang
After nearly two months of fighting against the epidemic, defense control measures in China have achieved remarkable results, and the epidemic situation of coronavirus has greatly eased in various places. Meanwhile, the situation around the world continues to deteriorate, the problems in many countries are severe, and they are lacking in epidemic prevention materials.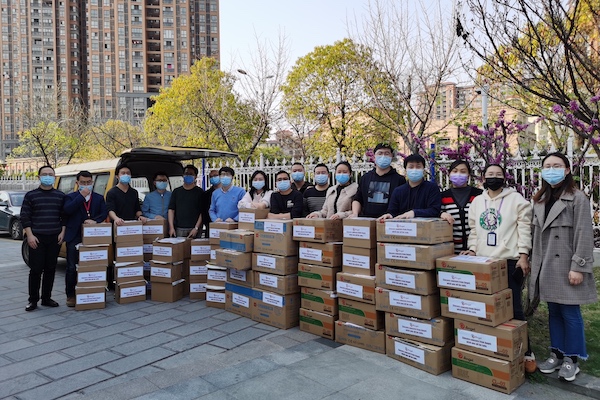 Angel has a large group of overseas customers around the world. At the beginning of the epidemic, some customers donated masks to us spontaneously, and many customers sent greetings letters. Their encouragements and help made people of Angle feel warm and were engraved in our hearts.
After learning about the severe situation of the overseas epidemic, Angel has purchased nearly 150,000 medical masks that meet the European Union CE standard, 4250 N95 masks and 300 protective suits, and donated them to the customer for free. Recently, the first batch of supplies has been shipped.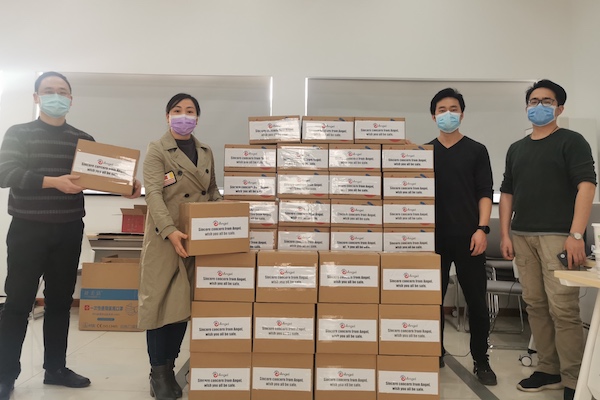 In addition, Angel always keeps in touch with our overseas customers all the time, share personal protection experiences and the measures to fight against the epidemic in China. Simple greetings and limited supplies may only solve part of the difficulties that our customers facing, but it is our determination to overcome all the difficulties with our customers and friends.
About Angel:
Angel Yeast Company is a high-tech listed company specializing in yeast and biotech. Product business covers Yeast and Baking, Yeast Extract-Savoury, Nutrition & Health and Biotechnology fields. It is one of the world's leading companies in the yeast industry. Angel has 12 holding subsidiaries and provides products and services for more than 150 countries and regions.
Press contact:
ANGEL YEAST CO., LTD
Address: 168 Chengdong Avenue, Yichang, Hubei 443003, P. R.China
Tel: +86-717-6369520, 6369558
Fax: +86-717-6370680
email: aie@angelyeast.com
Related tags:
---
---